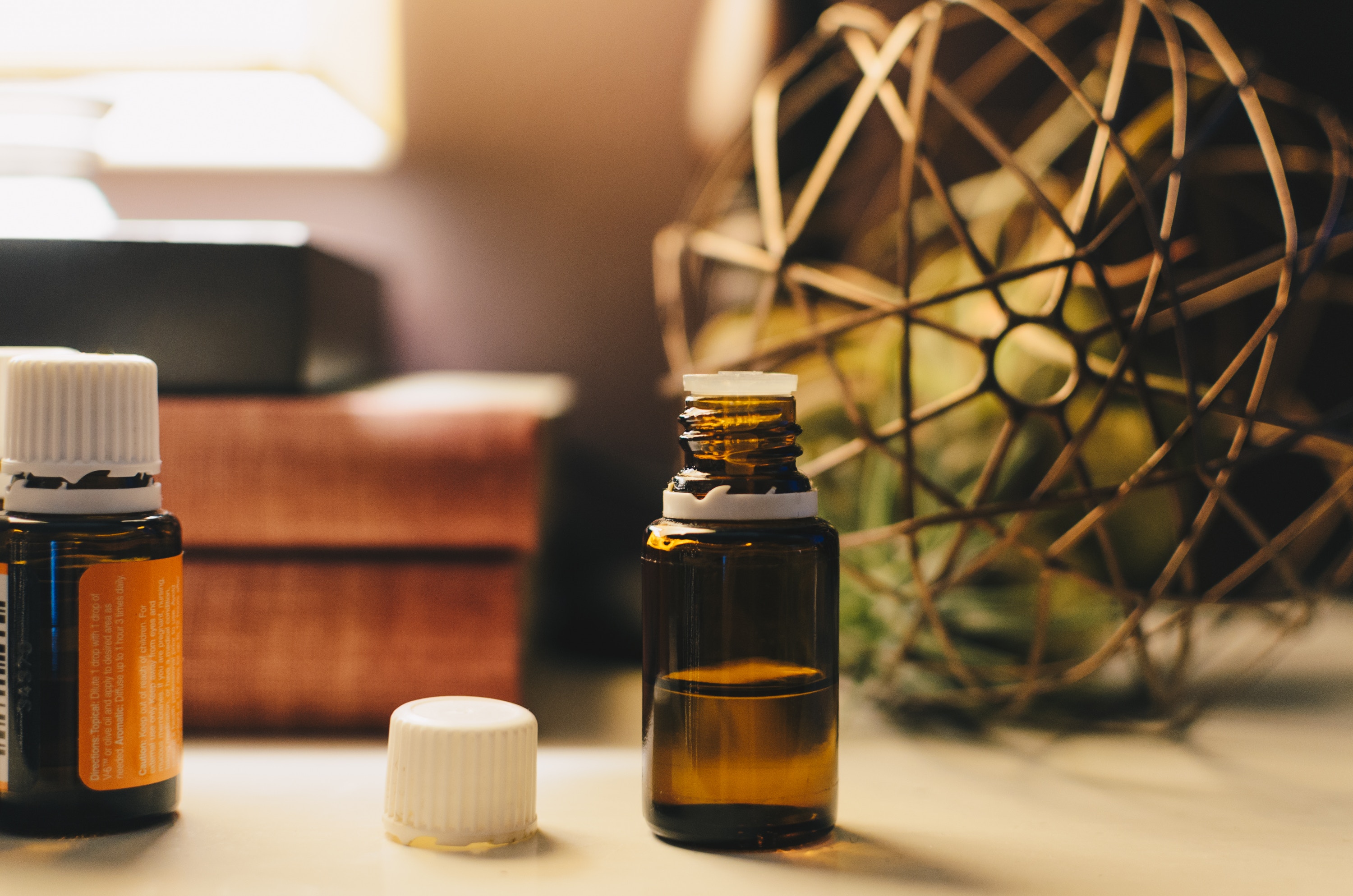 "You are a product of your environment. So choose the environment that will best develop you toward your objective."

-W. Clement Stone
I don't know about you guys, but my bedroom is the one place in the world that I like to escape to for ultimate relaxation. 
For years, nothing used to put me more at ease than crawling into bed and getting cozy after a long, eventful day. However, over time, "comfortability" has been hard to come by as I'm in desperate need of a room makeover. Of course, I've tried to rearrange and redecorate, but it turns out that my lack of color research has left me with one of the most unappealing forest green walls. I'm not sure what I was thinking – and before you think I'm overreacting, it's good to note that this green is not far off from Pantone 448C A.K.A. "The Ugliest Color In The World".
No, really… people voted on this.
Furthermore, the lack of decor and personalization made my once-zen oasis into a dungeon trap. Ideally, I'd love nothing more to go on a shopping spree at Hobby Lobby with Pinterest inspirations in mind, but like almost everyone else, this girl is on a B-U-D-G-E-T. 
Although it is tight, I've found ways to make it work with purchasing some inexpensive, staple items that can help refresh your room and bring you back to balance.
Tapestry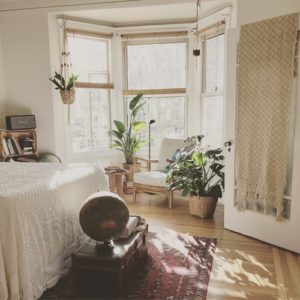 For someone like me who is hating their wall color, or for those who live in spaces that prohibit you from painting the walls something more appealing than pale eggshell, this is the perfect item.
Whether you're looking to cover up some old ugly paint, trying to add character or merely upgrade your space, there is a tapestry out there for you. These 'wall rugs' come in varied sizes, colors, and patterns, that can help transform your area in a matter of minutes. 
Of course, this isn't restricted just to your bedroom. Sometimes adding a piece of tapestry to your living room or dining room can help pull everything together and give it a more balanced appeal. 
Try Amazon for some affordable, chic pieces that will fit any place.
Natural Lighting
Good lighting isn't just ideal for selfies. Believe it or not, lighting can make or break the feel of a room along with your emotions. 
We've all had those days where we stay in bed with the shades closed and unbeknownst to us; a gloomy mood has taken over. Open those bad boys up and let the sunlight in! Letting natural light shine through the windows can have a positive effect on our mood, leaving us peaceful and tranquil. On the opposite end, dull or poor lighting can contribute to depression and increase negative thoughts.
Ambient lighting has been on the rise and helps give your space a spa-like feel. Invest in some small twinkle lights or even leftover Christmas lights to add some warmth to your space. Something about the scattered display helps create a dreamy effect, placing us into a calmer, more peaceful state of mind.
(Pro-tip: Hang some sheer fabric in front of the twinkle lights to help increase the flow of luminance and lightness.)
Essential Oils
Another fad on the rise that I have entirely fallen in love with is my essential oil diffuser. And lucky for us, this is one fad that actually offers real benefits.
I, like many others, have a tough time decompressing at the end of the day. Not to mention that my anxiety likes to kick in just as I lay my head down to rest. The ultimate goal at night is to be as relaxed as I am at the end of a full body aromatherapy massage. Now, of course, I can't have magic hands every night, but I can have the sense of calm and relaxation. Rose oil, along with a handful of others, is the perfect go to, as it helps ease anxiety and promote calmness.
Sadly, sleep is also hard to come by, which is why I rely heavily on lavender oil to not only promote sleep but help keep me asleep. I've made a habit of my diffuser, and I'm not trying to kick it anytime soon!  
(Pro-Tip: Combining essential oils with a sound soother will help take you into a relaxing state and will have you at peace in no time.)
These few little tips can make all the difference in your personal space, along with your mood.
So, if you're going to become a product of your environment, make sure that it's a healthy, happy one!