Doctors Orders: Lifestyle Changes For A Healthier Future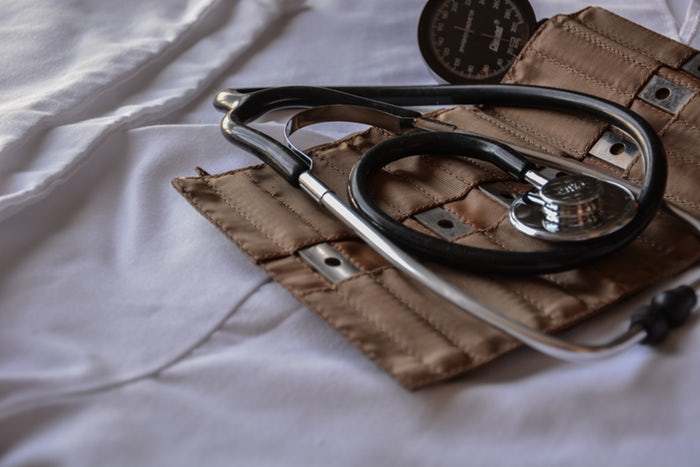 By Dr. Kelly Price Noble, program chair for the College of Health Professions at University of Phoenix
According to the U.S. National Library of Medicine, the 85 and over population is projected to more than double from 6.4 million in 2016 to 14.6 million in 2040 (a 129 percent increase).
People are generally healthier and living longer than ever before, which requires forethought and planning to realize long-term quality of life. This could mean giving up bad habits, such as smoking, or creating a financial plan that will sustain one through later years.
However, a recent survey we conducted at University of Phoenix may indicate people are not seriously planning for and considering changes they can make now to live well as they age. Our survey revealed 59 percent of U.S. adults say there are too many unknowns about old age to make life worth living to 100 years old. However, people indicated if certain variables were met, they would like to live to 100. Those variables include guarantees to be of sound body and mind (85 percent), their spouse/partner and/or loved ones were still alive (79 percent) and they didn't physically look 100 years old (71 percent).
The Disconnect: Lifestyle Changes US Adults Are Not Willing to Make to Live to 100
Despite saying that they would be willing to live to 100, many people are unwilling to take steps toward maintaining a healthy lifestyle. People note that they would not do the following now to prepare for living longer:
• Quit smoking – 81 percent
• Go back to school/pursue more education to keep the mind active – 77 percent
• Start saving money for more later in life care – 45 percent
• Stay in contact with family/friends to maintain strong relationships – 48 percent
• Maintain a healthy sleep schedule – 45 percent
• Exercise more often – 38 percent
• Eat healthier – 36 percent
While some people say they are not willing to make some of the lifestyle changes listed above, were they to live to be 100, they would be concerned about various quality of life aspects that correlate to positive lifestyle changes. Top concerns include:
• Physical health (i.e. having a strong, functional body, and the ability to perform daily activities) – 86 percent strongly/somewhat concerned
• Mental health (i.e. good emotional and psychological wellbeing) – 82 percent strongly/somewhat concerned
• Financial health (i.e. having enough income to pay for regular or other expenses) – 82 percent strongly/somewhat concerned
People are looking for guarantees but may not be willing to make changes, such as pursuing continued education to keep the mind sharp. Be proactive and take advantage of opportunities that exist to educate yourself, especially while you are healthy and well. Here are my tips for living well at 100:
• Understand government healthcare programs. Take time to learn more about changes and what they mean for you. This will help you understand what programs you may benefit from and where there may be gaps.
• Check the pulse on your financial health. Ensure you will have the financial resources you need for long-term care by becoming proactive, today. A good rule of thumb is to pay yourself first. Forgoing a few luxuries now can mean financial security down the road.
• Communicate your needs and wishes with family and loved ones. Regardless of your age now, develop a care plan and share it. This could mean creating a healthcare Power of Attorney to ensure that a loved one is able to make decisions for you if you are not of sound body and mind. Make sure your family and friends understand your preferences well in advance of a healthcare crisis occurring.
• Invest in your intellectual and emotional quality of life. Visualize your golden years and make time for the things that are important to you, including spending time with loved ones, pursuing education or volunteering, for example. Maintain curiosity about the world and be open to learning new things to keep your mind sharp.
• Maintain a healthy diet and lifestyle. It is important to maintain a healthy lifestyle throughout your life, not just as you get older. The choices you make today play a role in the quality of your life in the future. Taking care of your body also means taking care of your mental wellness, including activities that engage your mind in a positive way.
Do not wait; start building good habits today that will benefit you as you age. For those who may be interested in pursuing education on the subject, University of Phoenix offers a Bachelor of Science in Health Administration with courses in lifespan management, as well as a Master of Health Administration with relevant course materials. Learn more about those programs at phoenix.edu/healthcare. To view a visual representation of our survey data, click here.
About the Author:
Dr. Kelly Price Noble is the program chair for the College of Health Professions at University of Phoenix.