How To Make Your Salon Blowout Last Longer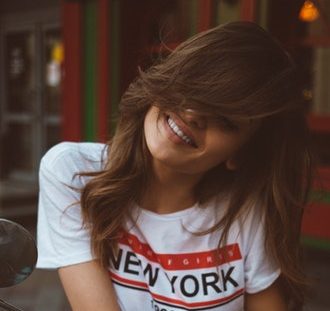 Let's be real here, is there anything better than walking out of the salon with a bombshell blowout? 
A fresh style can be precisely what you need to help put life back into your look after being dragged through that Monday -Friday hustle. You book your appointment for that blowout and boom! A boost of hair confidence that proves we're ready to take on the world!
Let the hair selfie session commence.
It's all fun and games until Sunday night comes along and we realize it's time to wash away all that effort and beauty- and probably some alcohol from that morning's brunch. Realistically, we all wish we could keep that Victoria Secret runway blowout for as long as possible. But how?!
Ladies, never fear!  We've got the inside scoop on how to extend your blowout life well into the week.
Dry shampoo is your new best friend.
Dry Shampoo is the Holy Grail.
Something about this magical concoction helps breathe life back into your locks while adding volume and eliminating any oily residue left in your hair. Investing a big bottle of this product will make all the difference in your morning routines.
Take it one step further and hit your hair with a big round brush and a blow dryer after spraying in some dry shampoo. This will help retain the shape and add more body. Don't have dry shampoo on hand? Opt for some baby powder which, for some reason, everyone seems to have in their bathroom cabinet.
It's also half the price and works just as well.
Twist it up before bedtime.
One of the worst things you can do to a fresh blowout is sleep on it, letting it fly all over the place. This is how your blowout goes from chic to creasy, bodiless, tangled and oily.
What's the trick? Usually, the idea of putting your hair up after a blowout would be a big no-no, but at night, this is how you save it!
Flip your head forward, twist and tie your hair up with big, soft scrunchie. Standard, thin hair ties will leave your hair kinked and dented, find your 90's nostalgia,  and grab that Kelly Kapowski trademark!
Upgrade Your Pillowcase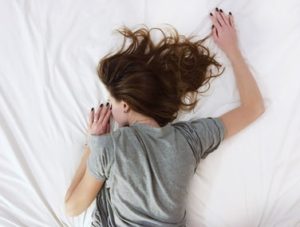 We all love the feel of a soft, cotton pillowcase but honey, it's time to upgrade.
Investing in a silk pillowcase will help your hair retain moisture, avoid breakage and add shine all while counting sheep.
Bonus: Silk pillowcases work wonders for your skin! They also help avoid fine lines and wrinkles from forming. We call this here "a winner."
Use dryer sheets to calm your frizz.
After a day or two of sleeping on your fresh blowout, frizz can come on strong. After you apply your dry shampoo or baby powder and hit it with the blow dryer, use a dryer sheet over large sections of your hair to help keep flyaways at bay.
Keep your hair back when applying makeup.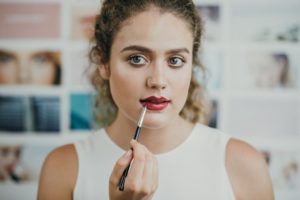 When doing your makeup, use what you have to keep your hair out of your face. Pulling your hair back with a loose headband will ensure that you don't get any oils from makeup products in your hair or on the hairline causing it to become weighted down.
Sometimes, the illusion of a bigger forehead can occur if your foundation gets on your baby hairs. Who needs that? Not I. 
Avoid using bobby pins or tight hairbands when pulling your hair back so you can, again, avoid creasing your hair or flattening your volume.
Of course, there is nothing better than a fresh blowout, but thanks to hairstylists, Vanessa (@BeautyyByV) and Karissa (@KarissaMarieK) from Victoria Beauty Lounge, we can now extend the lifespan of that voluminous bombshell blowout and slay our way through the week.