Sending Flowers? Here Are Our Favorites For Any Occasion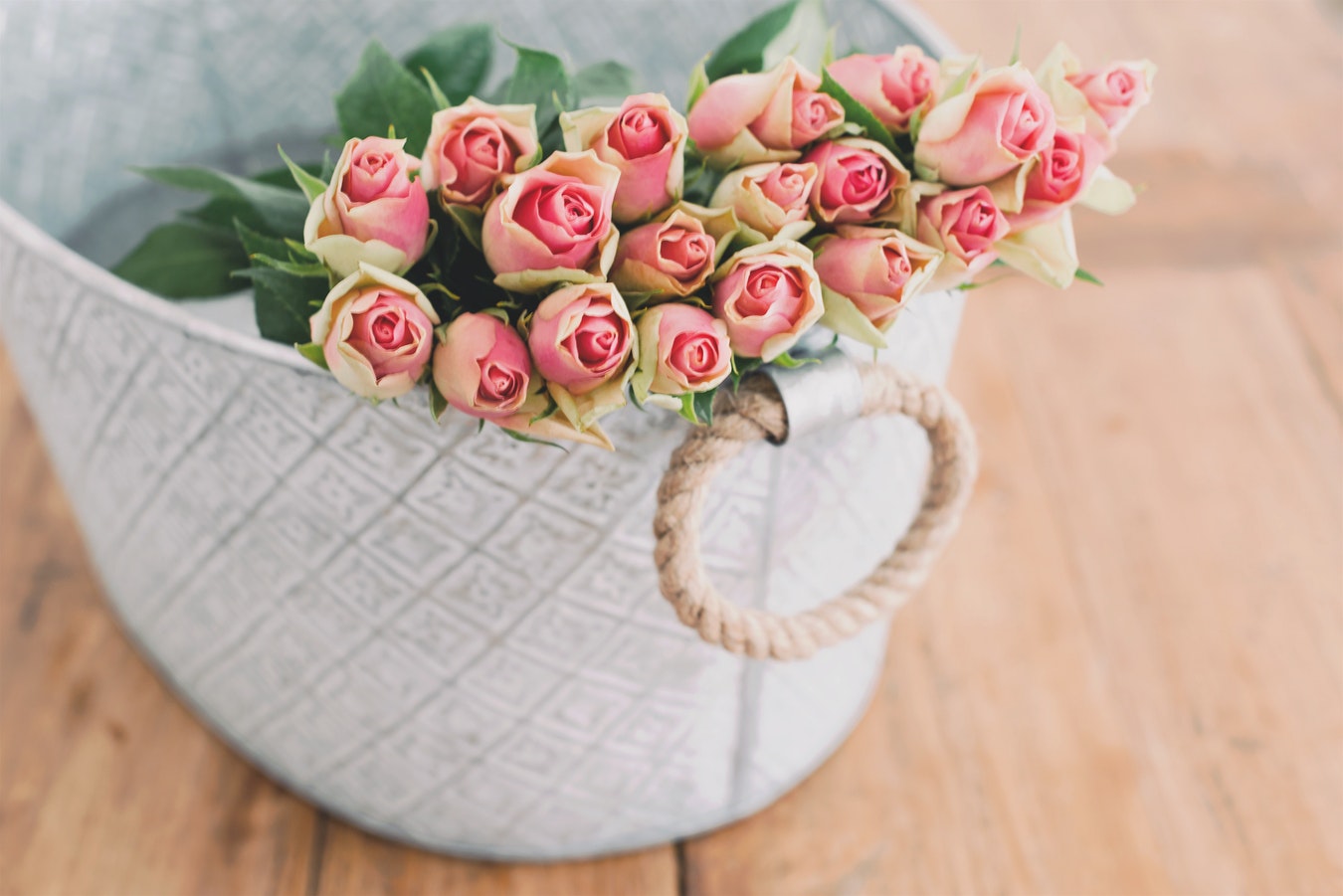 I don't know about you, but there have been countless times that I have tried to send flowers, and one of two things happen; either the order gets messed up or the flowers arrive and die in two days. TWO DAYS. Then, of course, there are those instances when the order is both wrong & the flowers are withering away. Something intended to be so sweet can turn ugly, real fast. 
There's nothing more frustrating than trying to do something sweet that ultimately turns out looking cheap and being a total waste of money. With all of the 1-800 number flower options out there, it can be impossible to find quality arrangements today. I don't mind spending a little extra cash for my special someone, but like anything else, I want the most bang for my buck!
Here are our Editors Top Picks for Luxury Flowers
Bouquet Bar
A thoughtful gift doesn't have to be a nightmare. Bouquet Bar knows most of us are short on time, so they've created a 1-2-3 ordering system, which we are obsessed with. It's simple, pick the designer box with bouquet size of choice. Next, select your gifts – just a little something extra to go along with the flowers. Savory sweets, bath bombs, and lotions are just some of the goodies you can add in. Final step? Enter the delivery information, and your care package is on its way!
Really, does it get any easier than that? 
The Bouq Co.
When you hear, "from farm to table," most people usually think food, not flowers. However in the case of The Bouq Co. that's precisely what they mean.  Each floral option comes with a little bit of literature from the very farmers who grew them! Bold, bright & beautiful. The arrangements made are perfect for any occasion. With their 'Deal of the Day' option, you truly are getting the most for your money. The Farmer's Choice bouquet happens to be our favorite- especially when paired with a mason vase. Can you say, farmhouse chic?
Every bouquet is one of a kind. There's no cookie-cutter design used by these creators. The Artisan Arrangments are at the top of our list!
Venus ET Fleur 
Social media's most popular roses, Venus ET Fleur, was founded by a young couple who thought your floral arrangements should not only consist of quality & quantity, but also longevity. Lasting upwards of a year, Venus ET Fleur is a step above the rest. Some of their most loved collections are the Cruelty-Free Leather, Garden Rose, Suede, and Metallic Collections.
Melissa Andre
Melissa Andre is known for designing stunning parties for GQ, Drake, The Weeknd, and more. These days she's throwing her hat into the luxury flower game. Her Fresh Floral Bloom & Eternal Bloom boxes are breathtaking. What truly sets these arrangements apart is the gorgeous aesthetic. They range in size from petite to centerpiece.