10 Bands & Brands You Need in Your Watch Collection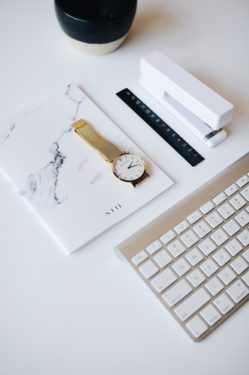 Not long ago, watches were the staple of everyday dressing. They were worn not only as a sign of good taste but also as an indication of success and nonpareil style. Often, men and women would be found sporting small fortunes on their wrists, implying their social status and wealth; luckily for us, you don't have to consider a large investment in order to emulate that type of quintessential class.
According to the Inside Beauty stylists, a trousseau is incomplete without a small collection of timepieces that are versatile enough to complete a wide array of looks.
 Brands such as Michael Kors, Michele, and Fossil have already begun adding a greater variety to their timepiece lines, creating a higher demand for statement watches.
Our style experts have selected their must-have brands when starting your own collection: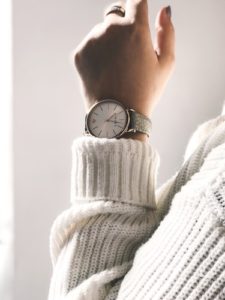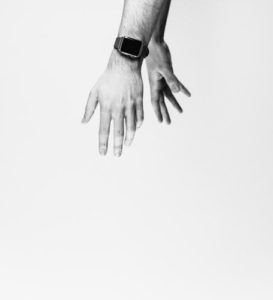 Mr. Beaumont: From mesh wristbands to
classic herringbone, the Elie Beaumont line offers a clean, simple design perfect for everyday wear. The leatherback straps make for great comfort and flexibility, along with crisp, London patterns.
Stylist's Pick: Rose Case, Brown Tweed, leather backed strap. $69.30

Skagen: Modern with an elegant twist. Skagen watches are the perfect addition to a growing collection because of their interchangeable leather bands.

Stylist's Pick: Anite Grey Leather Marble Watch $155.00
Cluse:
Searching for that sleek all black watch? Cluse has you covered. With a wide array of trim designs, Cluse has easily become a fan favorite.
Stylist's Pick: Minuit Mesh Full Black $114.00
Olivia Burton London:
Delicate and elegant, the assortment of styles Olivia Burton offers will speak to every ounce of your inner girly girl. The lace & floral face patterns give each watch a special touch, which has completely captivated us. No spring wardrobe is complete without one of these beauties.
Stylist's Pick: LACE DETAIL
OB16MV71 $120.00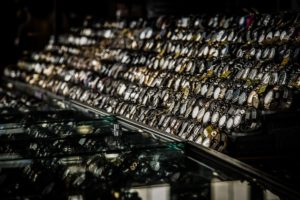 MVMT:
The watch brand that has the world swooning just keeps getting better. With the addition of the chain-linked, braided band, our editors are insisting everyone place an order as soon as possible!
Stylist's Pick: Gunmetal Julep $135.00
JORD: Feed your bohemian side with one of JORD's wooden watches. Casual, cool and super trendy, the medley of wooden tones and stains make it easy to find what fits your style best.

Stylist's Pick: Dark Sandalwood & Mint. $179.00
Rosefield:

Your everyday, polished go-to. Rosefield is our in-house favorite. The special detailing sets this collection apart from many others on the market. The band accents compliment the slender design and fair color palette each watches offers. With so many tones and hues, it's impossible to choose just one.

Stylist's Pick: The West Village, Elephant Grey/ Rose Gold. $109.00
Kate Spade:
Hello gorgeous! Kate Spade is everyone's first pick when it comes to fun, flirty attire. That being said, we don't mind slightly splurging on these stunning watches.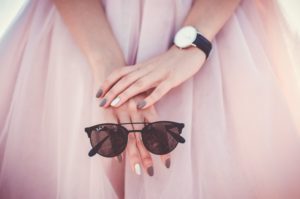 Michael Kors:
Everyone's favorite watch designer has stepped it up again. Our love for this brand is attributed to the collection's intricate designs and bold colors. You can't go wrong with a few of these in your watch box.
Stylist's Pick: Slim Runway Blue Watch
Daniel Wellington:

Looking for the perfect nautical accessory? Daniel Wellington's dual-colored canvas bands are a flawless fit. With a multitude of color combinations, there's sure to be one to fit your desire. Stylist's Pick: Classic Warwick & Classic Canterbury
Budget-savvy, yet fashionable. Everything you need can be found in these brands!