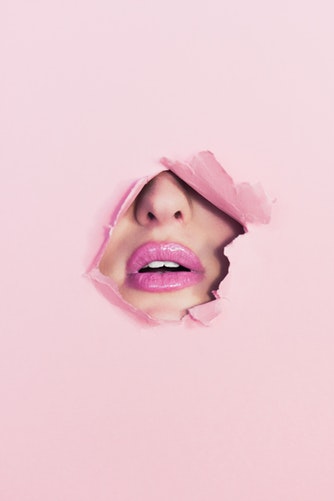 Drop dead gorgeous, here we come! We've deemed 2018 our year to shine. Whether it's improving our health or just adding a few new makeup techniques to the regimen, Inside Beauty is here to help! Our editors have compiled a list of beauty and wellness events this year that you definitely don't want to miss.
International Beauty Show:
One of our favorite events is quickly approaching. The International Beauty Show (IBS) will take place at the Jacob K. Javits Convention Center, March 4-6, 2018. The event has access to over 500 vendors; in other words, prepare yourself for an all-out beautification marathon!
With over 65,000 beauty professionals in attendance each year, it's no mystery as to why this show has been going strong for 100 years. The iconic beauty show offers over 100 classes for beauty-goers and seminars galore! Everything from beauty to business is covered, including book building, small business advancement, techniques, and brand launching. Beauty professionals from all over the country flock to New York for the opportunity to take place in all of the amazing IBS activities that will help enhance their skills and help take their career to the next level.
*The Entire class schedule can be found on IBS website.

New York Fashion Week
Any fashionista knows the goal is to make it to NYFW. Running from February 8-16, 2018, it will be a week of non-stop fashions shows, sales, and glamorous, star-studded events throughout the city. Bloomingdales, Saks 5th Ave, Nordstrom, Macy's and Neiman Marcus host numerous in-store activities for the public to enjoy so we can all kick off fashion month properly.
As the most wonderful time of the year approaches, stay up to date on pop-up stores and exclusive events around the area. Keep a sharp eye out for the giveaways and free tutorials, as well!
To purchase tickets, visit NYFWonline.com or Eventbrite.com/NYFW2018
Other Fashion Week Locations During February 2018: London, England &  Milan, Italy

Skin Inc. Face & Body Show
Registration for the Atlanta, Georgia, October 2018 Skin Inc. Face and Body show will be opening in early this year. Spa gurus from all over gather annually to trade tips and tricks for leading skin practices and showcase new popular products.  
Skin health, glamour, and educational seminars will be at the core of this 3-day expo. Each day will have different guest speakers and vendors explaining various points of curiosity. 

Other Locations: Rosemont, IL. San Jose, CA

International Salon & Spa Expo
Quickly approaching, The International Salon & Spa Expo in Long Beach, California takes place January 27th-29th this year. The show is presented to educate and convey successful strategies when it comes to enhancing your own beauty business and keeping your appointment book full.
This electric environment is flooded with competitions such as best nail design and barber shop battles. SO cool! In the true Californian way, the 3-day expo ends with a party filled with booze, beauties and a dance floor.

International Makeup Artists Trade Show
Back to New York April 13-15th, 2018, for the IMATs. Since its first show in 2011, IMATs has grown at a rapid rate. Special events such as 'Battle of the Brushes' are like the Makeup World's Olympics; Winning or even placing in the competition can skyrocket an aspiring makeup artist's career. First prize is 5k but all three top placers get a feature in Makeup Artist Magazine.


If you can't make it in New York, check out these other locations: Los Angeles, London, Sydney, Toronto, Vancouver,  and Atlanta.  
Photo by ian dooley on Unsplash