Feeling Sick? Here's The Flu Recovery Facial You Need To Try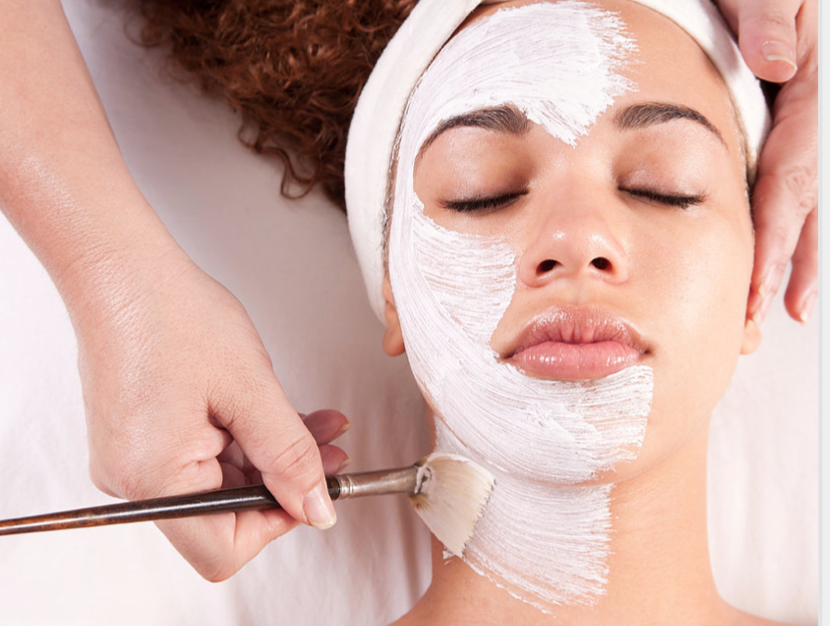 Feeling sick? Have the flu? If you're like me, you've tried EVERYTHING and ANYTHING to avoid getting sick when it's going around. Sometimes you can't dodge it. So what can you do?
Celebrity Esthetician and founder/owner of Koffee Day Spa, Thai Morrison, has created the solution.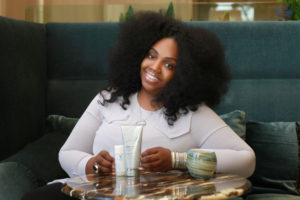 *Enter the Flu Recovery Facial*
This very detailed facial takes roughly 45-55 minutes depending on the client's skin condition upon arrival.   Some processes may take longer than others to achieve consistent results.  Koffee Day Spa clients love the facial and love the Kanvas high-quality ingredient products that deliver incredible results.
You're probably wondering why you didn't think of this. So are we! We wanted to hear all about this awesome treatment and how it works so we sat down with Thai and got the scoop:
What does the Flu Recovery Facial consist of?
Thai Morrison: The Flu Recovery Facial consists of double cleansing with Kanvas Flower Power Oil Wash to restore hydration and moisture to the skin.  This process is followed up with the Kanvas MD Polished Emollient Cleanser to exfoliate dead skin cells while executing a fantastic sinus trigger point face massage.  The next step involves applying the Kanvas Glow Mask and allowing it to sit for 10-15 minutes.  The mask contains essential vitamins, oils, and collagen to hydrate and plump the skin.  While the mask is penetrating the skin, Kanvas Plump Gold Eye Pads are applied under the eyes to relieve puffiness and dark circles.  Steam is applied next.  After thoroughly rinsing the mask, the skin is infused with Avené Thermal Spring Water to calm and soothe the skin.  This is followed up with Kanvas Glow Cream moisturizer and Kanvas MD Antioxidant Sunscreen Cream.  We are all aware that the flu wreaks havoc on the surface of the skin and this facial aids in restoring vitality to the skin from essential elements lost during the process of recovering from the flu.
Who (besides someone getting or currently has the flu) would be a good candidate for this?
TM: The Flu Recovery Facial is an excellent hydrating facial for anyone needing a moisture boost within their skincare routine.  While the Flu Recovery Facial is targeted toward clients who need immediate impactful hydration results, the Kanvas skin care line accommodates all skin types and can be customized for essential skin care needs based on skin type. This facial is a great way to recover and look amazing going back to work or returning to your normal activities.
Where did this concept come from?
TM: This concept was derived as a direct result of having the flu myself.  I was drained as a result of the flu and saw that my skin was dehydrated due to not being able to eat or drink much.  I noticed that a lot of my clients were also having the same issues with their skin and I found this treatment to be most effective.
What makes this treatment so unique?
TM: The Kanvas Flu Recovery Facial is exclusive because it gives instant results and minimizes the damage to the skin from the flu. Clients leave the spa with visible results of highly moisturized and hydrated skin. The facial massage relieves congestion and results in sinuses opening up.  The icing on the cake is that these products can be purchased for home use immediately to maintain the look.
Koffee Day Spa is located in Dallas, Texas, and has received numerous awards and accolades, including a 2017 "People Love Us" Award from Yelp, 2016 Top 10 Day Spas in Dallas by Dallas City Voter and 10 Best Day Spas in Dallas by USA Today. Kanvas Skin Care Line, provides high quality products for all skin types at an affordable price and Kanvas md is the medical grade line created to treat specific skin conditions. Kanvas and Kanvas md are esthetician formulated products. From oily-to dry skin, fine lines and wrinkles, to age spots and hyperpigmentation, Kanvas and Kanvas md have the products to treat it.

Kanvas products are available in our boutique spa store and can be purchased online as well either through www.koffeedayspa.com or www.kanvasskin.com.