GLOWden Globes: The Skin that Stole the Show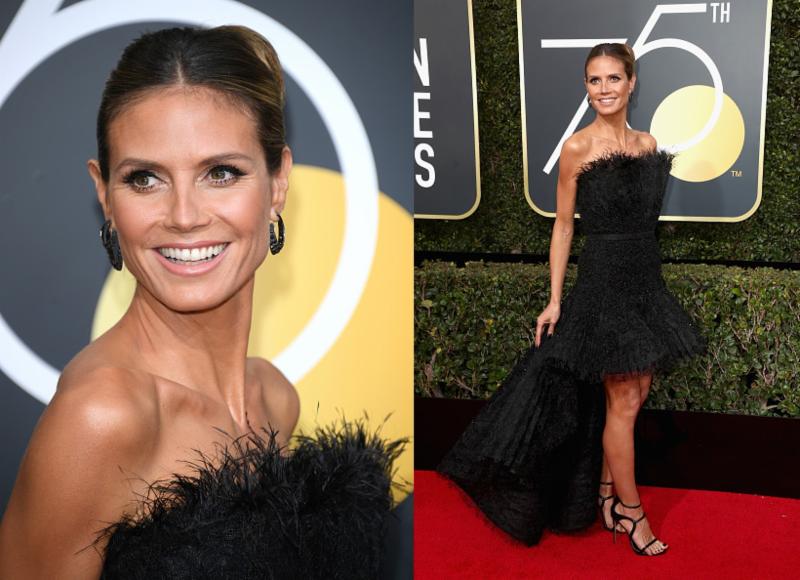 Last night, history was made. Hollywood's A-list took the red carpet in unity and alliance, standing up against the years of heartache that has been revealed over the past few months. They made possibly one of the biggest statements Hollywood has ever seen, and they looked damn good doing it!
Seriously, we are swooning over how flawless the red carpet was at last night's Golden Globes! Hollywood starlets always manage to take our breath away- but come on, it's insane how some of them don't look like they've aged a bit!
I'm sure we can all agree that as we were watching we had a few, "It's not fair, how does she still look so good!?" moments.
Never fear! Inside Beauty got the inside scoop on how some of those stunners keep their timeless, envious looks… and of course, we had to share it with you!
Heidi Klum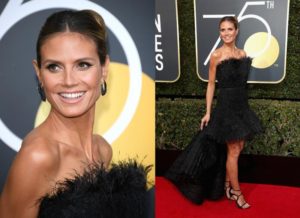 Not only a main slayer of the red carpet but one of the most beautiful women we've ever seen, Heidi Klum is still stealing the show at 44 years old! She consistently radiates perfection in person and through the camera, but how?!  Her red carpet ready secret has been leaked to us:
TWENTYFOURSEVEN's #one Lifting Serum ($289) and #mask ($250; www.by24sevenusa.com)
German Laboratories & dermatological experts have blessed us with the gift of staying youthful! TWENTYFOURSEVEN products were created using today's top technology and the latest research to give you instant, yes, INSTANT RESULTS. The entire line of TWENTYFOURSEVEN  products are highly effective, yet super gentle on the skin resurrecting its natural glow!
Kaley Cuoco 
You can always count on Cuoco to turn heads. Her jaw-dropping figure and playful demeanor often let the fact that she's in her thirties, escape us!
She doesn't look a day over 23, and we were dying to know her trick!  Nerium International's EYE-V ™ MOISTURE BOOST Hydrogel Patches ($55) provides Kaley with that radiant, 'don't worry, I totally get 8 hours of sleep every night' look. The refreshing "eyelift" is something every woman needs to feel rejuvenated and youthful!
American-based in Addison, Texas, Nerium International uses only the most cutting-edge technology to create a product line that fights aging and changes lives!  You don't have to be a movie star to have skin worthy of the big screen. Nerium is the secret weapon that ever skincare arsenal needs!
Images provided by Krupp Kommunications, Michele Marie, PR