How to Get Your Guy Going This Valentine's Day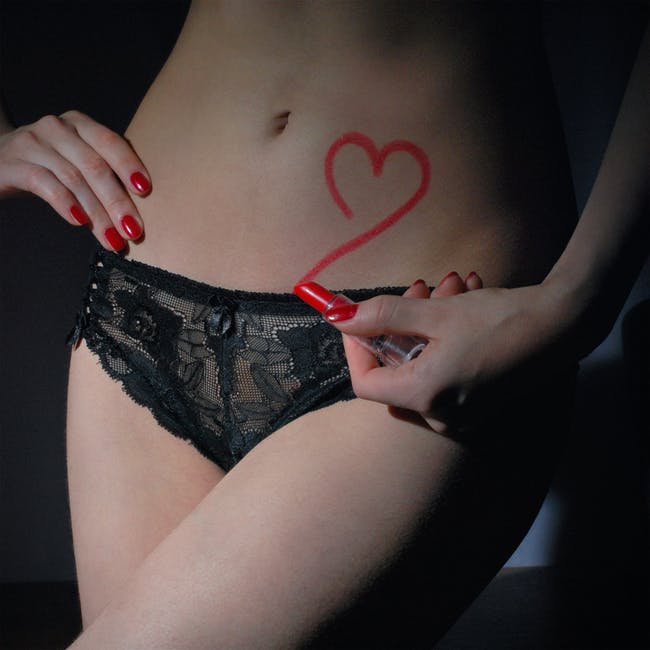 Valentine's day is practically here, that means it's time to turn up the sexy.
Lingerie is the secret weapon of women around the world. Look like a bombshell, feel like a goddess; who doesn't want that type of empowerment? It's not just about looking like a vixen, though. It's a sense of self-love; feeling your absolute best in your own skin- and, well, if you happen to bring him to his knees, that's just an added bonus. Give him a little somethin' extra sultry on the V-Day that will leave him swooning days after. 
We've narrowed down our go-to, 'gonna make'um sweat', take over the world boudoir-worthy brands for this Valentine's Day.
Get ready to knock'em dead.
Crispy Citron:
Light & lacy. Crispy Citron has some of the most stunning two-piece lace sets on the market. Our front-runner is the Bonice lace set, which was designed after the cross front bikini trend that owned summer '17.
Pricing: $49 and up


ThirdLove:

The bra line we've been waiting for has finally arrived.  ThirdLove has answered our prayers by offering half sizes. HALF SIZES. The balconette bra design embodies that effortless French sex appeal that every woman yearns to have. It's a sin to hide anything this sexy under a sweater, but it'll sure give you the confidence to take it off!

Pricing: $12 and up

Clare Bare:

Look incredible and be Eco- Friendly? Sold. Clare Bare ties in that Old Hollywood charm with a modern risque flair. The Alchemy Collection is Betty Page pin-up worthy right down to the vintage material that makes up that killer look.

Pricing: $20- $185
Adore Me:
Sheer for the win. Adore Me's line of negligees is jaw-dropping (literally). From floor-length nighties to plunging bodysuits, self-control when browsing their sale section doesn't exist. If you want something that says sexy, but a little more reserved, they've got you covered. Best part? They've got you covered from XS to 4XL.

Pricing: $19.95 and up

Natori Lingerie:

Natori's been keeping women sexy for over 40 years. Their unique style is the reason behind this label's great success.
Long sleeves and lingerie don't typically go hand in hand, but in this case, they do flawlessly. The Josie Natori Spectrum Long Sleeve Bodysuit will floor you. We love it so much, we've even toyed with the idea of throwing something slinky on under it and wearing it for the world to see. We firmly support bold fashion moves.

Pricing: $48- $175
Journelle:
The name means daily beauty, in French. Very fitting for the design and quality that's offered. Lace handcuffs? Check. Lace eye mask? Check. Worthy of seducing the Christian Grey type? 100% Check.
Journelle has everything to set the mood and keep it going all night long.  As they refer to it, your underpinnings will have any man swooning.
Why yes, you will find us parading around the house in our Aurora Ruffle Babydoll, thanks for asking.

Pricing: $48- $360

La Perla:
Work It, Girl! We are crazed over the collection of lingerie created by La Perla. The lace bodices are impeccable; Westria high waisted briefs? Simply darling. The embroidery incorporated into each design creates a timeless elegance well worth the investment that this designer calls for. With something this beautiful, can you really put a price on confidence?

Pricing: $105 – $915
Basic, yet beautiful. If you're not one for all the lace and little extras, then this is the brand for you. A white tank top and boyshorts can be just as effective as a garter or corset. You know those Sundays when you just want to be comfy and stay in bed all day?  That's exactly what this brand was created for.

Pricing: $45 and up