NYC's Wedding Salon Delivers All The Answers For The Bride-To-Be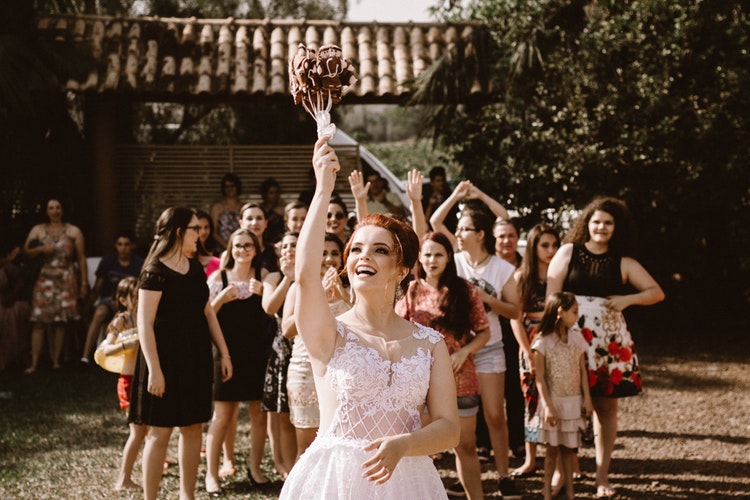 Planning a wedding is
A LOT.
Considering most only do it once, (or at least hope that's the case) there really isn't room for error. With all the options from location, to the flavor of cake and everything in between, how a girl is ever supposed to make a decision -or even remember everything- is beyond me!
Cue our saving grace, the Wedding Salon.
Located in the heart of Mid-town Manhattan, the Wedding Salon founder Tatiana Byron completely understood how overwhelming wedding planning could be and began striving to ease the pain.
By creating showcases that gave vendors a chance to build their business, while allowing brides and their 'posses' to consider hundreds of choices and find inspiration for the big day, Tatiana was able to bring the joy back to wedding planning across the country!
This past week, The Stewart Hotel housed NYC's Wedding Salon and brought in brides by the thousands! If you weren't one of the lucky ladies who were in attendance, don't worry! We've got the exclusive rundown for you.
Here are the Editor's Favorite Picks

from NYC's 2018 Wedding Salon.
Destinations: 
Jewel Runaway Bay Beach and Golf Resort, Jamaica
Jewel Runaway Bay is the perfect getaway for the post-nuptials or the whole shebang. Offering dream wedding packages customized for every bride & groom's individual needs, Runaway Bay also offers the 'Honeymoon Wishes' package, to plan out your newlywed adventures ahead of time.
Troutbeck, Amenia, New York
If you find yourself getting married in New York, Troutbeck in Amenia should be at the top of your list. This beautiful, historic inn is ideal for smaller weddings, housing a total of 86 people in 36 rooms on location. The decor of the hotel gives a warm modern feeling, but the surroundings will make it seem as if you've traveled back in time due to the peace and serenity of the land.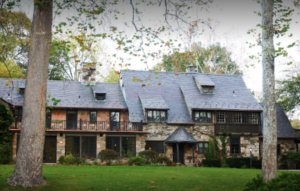 The Event Barn, which easily seats 150 people, is perfect for that rustic, yet gorgeous, big day that is a growing trend.
Faro Blanco Yacht Club, Marathon Florida
Looking for somewhere tropical but trying to avoid that passport stamp? Florida could be the place for you. Faro Blanco Yacht Club provides that unmistakable nautical theme flawlessly by offering waterside weddings. Enjoy your reception overlooking a towering lighthouse which illuminates the night sky. Specializing in smaller weddings, this location totally has us hooked!
Blue Diamond, Riviera Maya, Mexico
Paradise near the Pacific. Off the Carribean Ocean shoreline of Mexico lies the incredible Blue Diamond Resort. This 5-star Hotel offers the experience of a lifetime to brides & grooms choosing to wed overlooking the coast of Mexico.
Up to 150 guests can attend can be accommodated in one of their several event spaces both indoor & out. From rooftop bars to master suites, and beachfront Casitas with private beach access and infinity pools, the Blue Diamond has everything you'll need for rehearsal dinner to honeymoon, all in one picture perfect place.
The Florida Keys
Arguably the most beautiful spot in all of America, the Flordia Keys continue to grow in popularity each year for destination weddings. Tie the knot overlooking the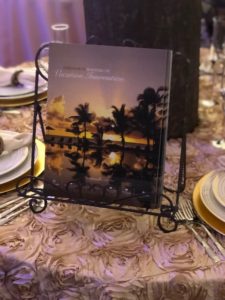 Atlantic at one of these breathtaking resorts:
The Details: 
Sarah Christine Productions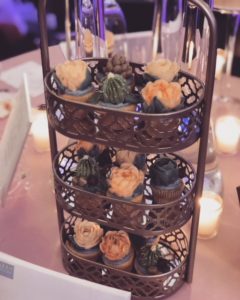 Your wedding secret weapon has arrived. Sarah Christine Productions is a global wedding planning company which specializes in all the big day details. As the liaison, they will take care of all the destination reservations, wedding day arrangments, guest management, and all of the extra perks you may not even realize you're eligible for during your stay!
Sarah Christine Productions collaborates with some of the best vendors in New York, such as Brooklyn Floral Delight, who offers some of the most exquisitely decorated desserts you've ever seen!
Arlo Quartet
The moment you walk into the Wedding Salon Showcase, you're greeted with some of the most romantic, beautifully played music in New York. Arlo Quartet covers, as they explain, everything from Beyonce to Bach. Your big day will come eminently more sophisticated by booking these lovely ladies.
INSTITCHU, NYC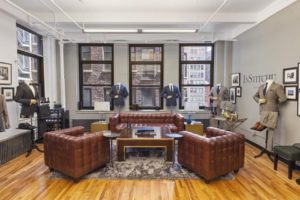 The groom deserves to feel just as handsome, as the bride does beautiful! At INSTITCHU they offer top notch quality, custom-made wool suits for a steal of a deal! Starting as low as $399 for suits and $89 for shirts, INSTITCHU makes it the easiest it's ever been for men to get their suits tailored to their exact need.
Having a hard time getting your guy to take the trip to the studio? No worry! They also offer a flawless online sizing option that allows the groom or groomsmen to choose precisely what they want, without ever setting foot in the building. From head to toes, they've got your guy covered.
…Sway With Me 
The couple that fell in love on Broadway is bringing the art of dance to brides & grooms all over the tri-state area. Robyn Hurder & Clyde Alves remember not having enough time to plan their own first dance and won't let any other couple miss out on the magical experience!
Sway with me customizes every dance for each pair, assuring everyone has their very own special routine for the day of!
Hallak Cleaners
The amount of money we can spend on our dresses can at times, be classified as criminal. The gown you spend the most important day of your life in should be preserved to last through the ages!
Hallak Cleaners handle the preservation of the most fragile and sentimental garments for the New York area. The cleaning and finishing of the dress are completed by storing it in a museum quality box to last for decades!
Dolce Press
The wedding begins as soon as someone opens their invitation, so to set the theme of your big day, you're going to want the invites to be stunning! This Long Island-based company prides itself on using only the finest materials when creating your wedding day announcements.
Dolce Press uses the latest in laser cutting and design, providing a vast variety of colors, fonts, and textures for each custom invitation. Some of our favorites from the show included Manhasset, Rockville Centre, Bonnie & Aish, and Silk Box!
Savor Storage Boxes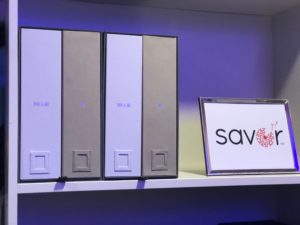 Another innovated way to keep your wedding day keepsakes protected is with Savor Keepsake Storage boxes. The customizable boxes are perfect for storing items in plain sight. Compiled of folders and draws, Savor boxes neatly fold away to look like books on the self.
Not only are these great for the wedding leftovers, but they're awesome for all types of special occasions such as Christenings, Bar& Bat Mitzvahs, Sweet 16's, and so much more.
Needless to say, #Wedding Salon has us all rapidly adding to our Pinterest boards & packing our suitcases for destination nuptials!