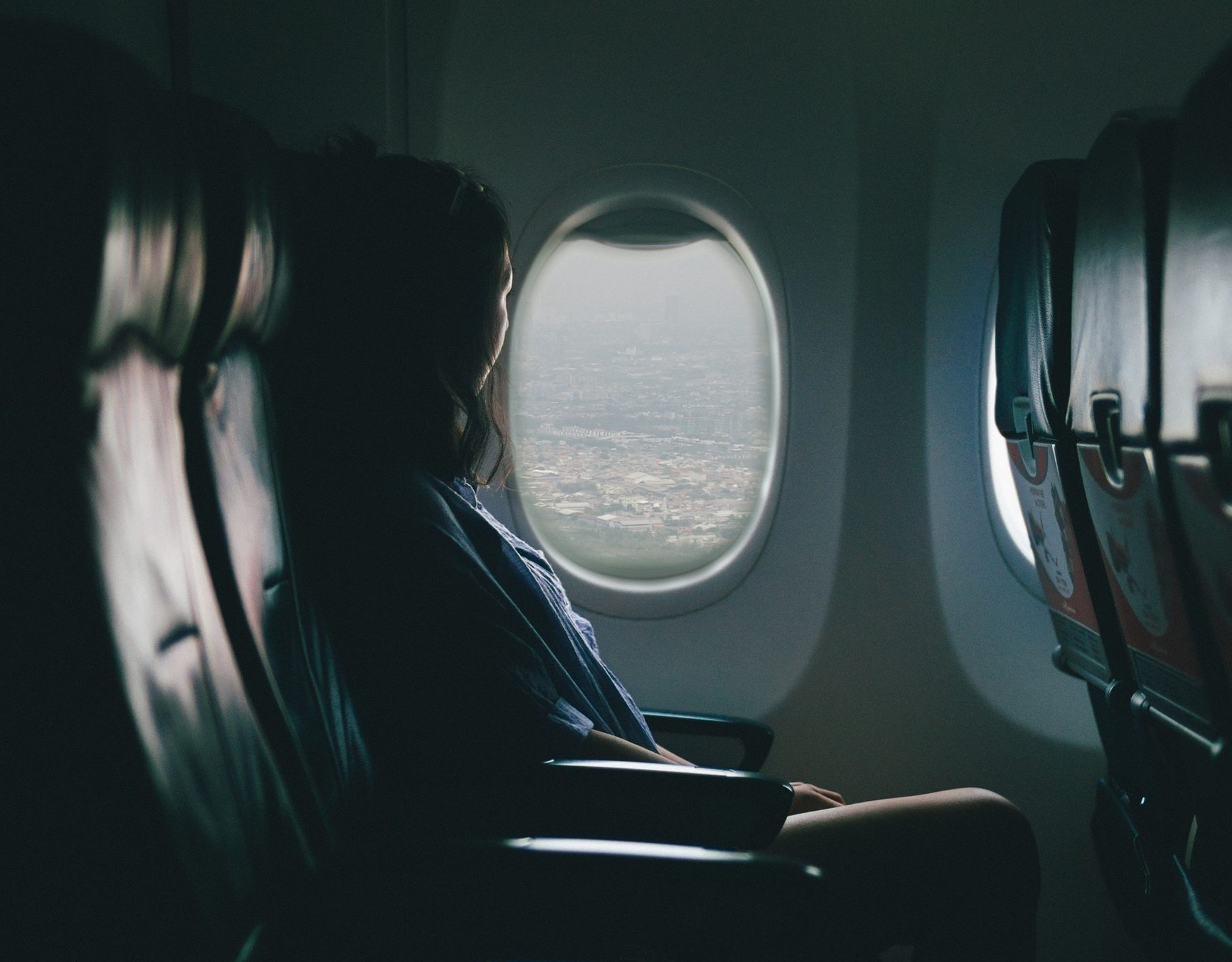 Prague, Brazil, the French countryside; there are so many beautiful places in the world that are calling out to us.
If you're yearning to dive headfirst into a new culture, don't let the absence of a travel buddy hold you up. Millions of people set out to see the world alone to appease their biting travel bug and end up having the greatest time of their life!
We completely support going wherever the wind takes you, but in order to truly bask in your wanderlust, we need to make sure you stay safe!
Travels experts from CheapOair and Inside Beauty have joined forces to make sure you know how to stay safe during your travels. Whether you're a seasoned traveler or a first-time dream chaser, be sure to follow this safe-travel guide!

Tip 1: Determine your budget.
It may not seem like much of a safety tip, but budgeting enough money to last throughout your travels will assure you don't end up stuck somewhere you don't want to be. Running out of money is scary in general, doing it while abroad will cause complete panic. Estimate your travel costs before in order to have spending money and an emergency fund.
Tip 2: Share your plans with family and/or friends. 
Give someone the most up-to-date and accurate itinerary you can put together. Let them know where you'll be traveling to and from so that they can make sure you've arrived at your destination. CheapOair experts also suggest giving your emergency contact a copy of your insurance, passport, and any other form of ID you'll have on you.
Be sure to let your at-home contact know of any travel changes or new ways to contact you while you're abroad. Keep in mind checking-in on social media is a great way to keep everyone back home in the loop!
Tip 3: Research where you're going before you go.
This is especially important for women. When traveling somewhere that has customs that are much different than what you're used to, look up some local laws and proper etiquette. Doing so will help when you need to communicate with locals or gather new travel information. Respecting another country's way of life is extremely important in order to remain safe. Blend in! The more you look like a local, the better off you'll be.
Tip 4: Make most, if not all, of your arrangements BEFORE departing.
Check your CheapOair Expert Checklist:
Book flights.
Secure lodging reservations.
Schedule transportation to and from the airport.
Create an itinerary.
Purchase an international phone plan or download an international travel app like 'What's Up' or 'Viber'.
Tip 5: Pack lightly.
The less you have to worry about, the better off you'll be. Narrow down your essentials by making a list of items you can purchase when you reach your destination. When packing your clothing, bring outfits that are interchangeable in order to stay stylish yet strategic. Traveling with electronics such as curling irons, hair dryers, etc.? Make sure you have an adapter for the country you're traveling to! If you don't have one, leave the extra beauty tools home.
What if you're a spontaneous traveler?
Maybe you don't want your whole trip planned before you set out – perhaps you're going backpacking or renting a car to travel between countries – Don't worry, that's fine! Just be sure to have constant, open lines of communication back home. Check in with someone whenever you change locations/reach your new destination. Also, send them the contact information for your hotel! Trust us, it'll give everyone peace of mind.
Now that you've been prepped, head over to CheapOair.com and book your tickets, at the best rates on the internet, for your next adventure!
Bon Voyage!!!