The Best Bedroom Decor For People With Anxiety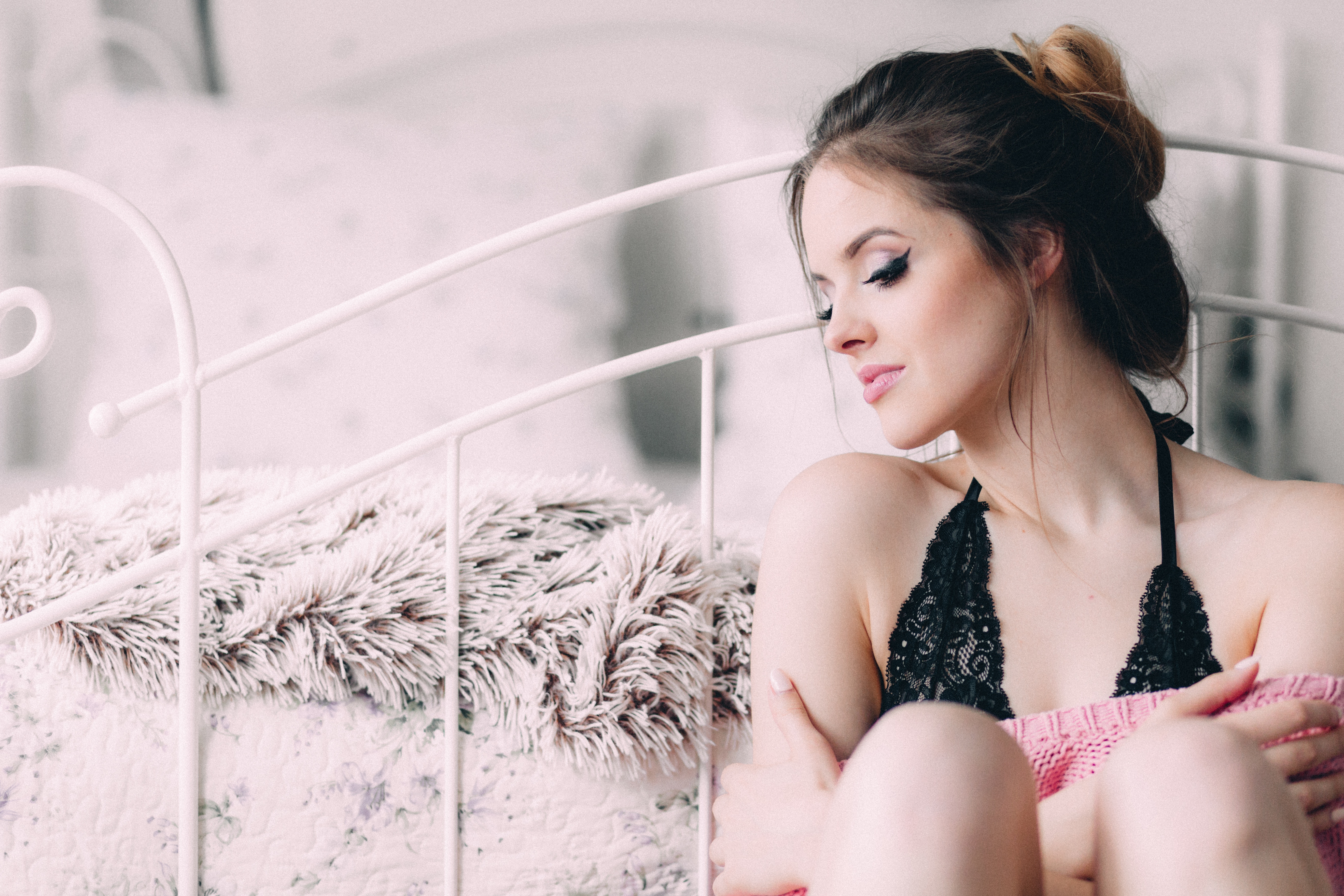 As someone who deals with anxiety on a daily basis, I've had to try hard to make the best out of my living situation. Whether it be altering the people around me or my surroundings, I would be willing to do just about anything to reduce my anxiety.
My escape has always been my bedroom and thus I have done a lot of upkeep to make sure that I'll be as comfortable as possible, by whatever means necessary. Over time, I've found some staple items to add to my room to help reduce my anxiety and give me a better nights sleep.
Himalayan Salt Lamp
There is so much science behind the Himalayan Salt Lamp, but I'll try to get right to the point.
If you've ever gone on a hike through nature and stumbled upon a breathtaking waterfall, you may have noticed that it makes you feel liberated and refreshed; ultimately at ease both mentally and physically. We can all thank the over-abundance of negative ions in the air which is produced by nature. Now you can mimic that feelings in your own living space with the Himalayan Salt Lamp. The negative ions inside of the block of salt are heating from the inside with a soothing light and helps attract harmful particles in the air (which are positively charged) which can help create balance and neutralize the ions in the air, thus losing their harmful properties. The negative ions help stimulate he flow of energy and delivers oxygen to the brain.
Investing in a Himalayan Salt Lamp will not only upgrade the ambiance of your room but will keep you feeling refreshed and calm with its soothing light colors.
Giant, Fluffy Pillow
Who doesn't love to unwind after a long, stressful day by getting all warm and cozy and watching your favorite show? If this sounds like you than the BigOne by Lovesac is perfect for you. This massive pillow measures at 8 feet wide and 3 feet tall, all the more cushion for that much needed cuddle. Whether you want this cloud all to yourself or to invite your S.O and furry friend, there's plenty of room that invites one giant snuggle sesh. They also offer a variety of covers in all different tectures, colors and patterns to help you find the perfect fit for your decor. The Big One Retails starts at $1000 and up, but can you really pretty a price tag on unmatched comfort? Yea, I don't think so.
Essential Oil Diffuser
I've grown to become one of those people looking for excuses to talk about essential oils and all of their beneficial properties. Not only can you purchase the perfect oil diffuser to fit the decor of any room, you have such a wide variety of oils to choose from. Depending on what mood you're trying to achieve or what level of comfort you want to reach, there is an oil out there for.
The top 5 oils to help ease anxiety, reduce stress and promote calmness are lavender, rose, chamomile, frankincense and bergamot.
Weighted Blanket
I know what you're thinking, How can a blanket help my anxiety? Is it the feel and texture? Does it have magical powers like the invisibility cloak? My answer to that is, Yes, all of the above and more.
The Mosaic Weighted Blanket is a safe and effective , non-drug form of therapy for anyone looking to help reduce anxiety and promote sleep. These tools are known to be used in psychiatric care for patients that are upset, anxious, etc. Occupational Therapist, Karen Moore states, "These blankets work by providing input to the deep pressure touch receptors throughout the body." She adds, "Deep pressure touch helps the body relax. Like a firm hug, weighted blankets help us feel secure, grounded, and safe." This is related to how people enjoy like sleeping under a big comforter, even in the heat of the summertime.
According to Mosaic, the company behind this genius blanket states that this product not only helps with anxiety but can also help those who suffer from sensory disorders, Insomnia, Restless Leg Syndrome, Aspergers and more.
The Mosaic Weighted Blanket is perfect for everyone and finding one that fits you is easy as they have such a large variety of colors, patterns and sizes to choose from. Finding your perfect fit will be a no-brainer and you'll be feeling calmer and more relaxed in no time.
Ensuring that you can reach your ultimate relaxation stage at the end of each night will help you fall asleep with ease and wake up feeling calm and refreshed. (Sorry we can't do anything about that 6AM wake-up though).
Try these adding these to your bedroom and see how much better you feel within just the first 10 minutes!