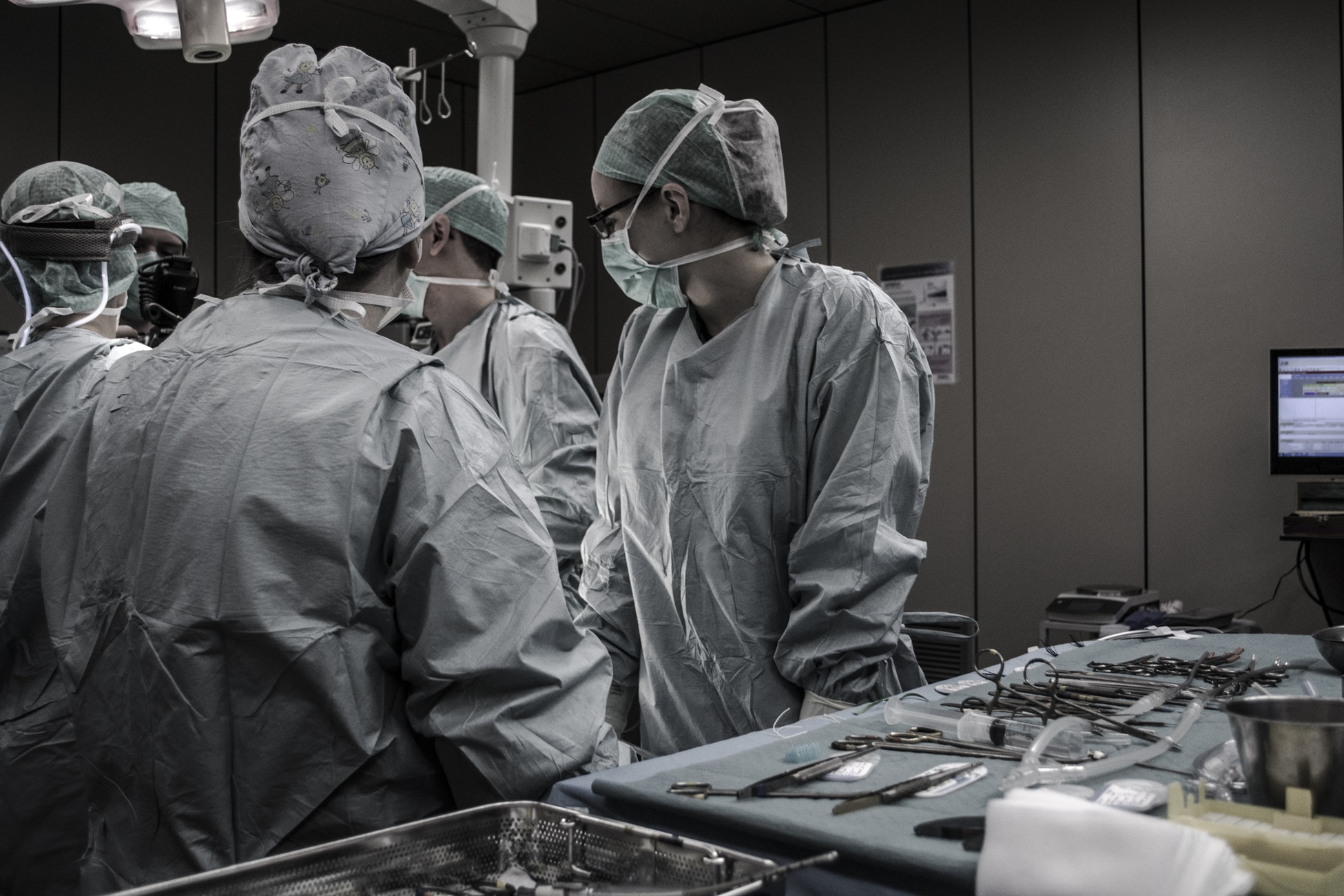 Say what you want but we all, to some extent, care about how we look. The way we look often impacts how we feel and how we feel impacts how we go through the motions of our everyday life. It's no secret that appearance enhancing treatments are becoming more and more in demand as the Hollywood trends trickle down to the average consumer. While of course, there are some staple procedures that will always be relevant, there's also always something new on the forefront.
We asked a few of our experts and here's what they say are the top trending plastic surgery treatments for 2018:
Body Contouring
Want beautifully sculpted abs or a perfect s-shaped figure? YES, please! There a few different options that are at the top of the fat reduction trending list: ab etching, SAL, and fat transfer. Ab etching is a form of liposuction that allows the surgeon to sculpt perfectly shaped abdominals without putting in all that work in the gym. Another popular method of body contouring is the widespread fat transfer. This specific procedure takes fat from areas with excess amounts and moves it to places on the body where you may be lacking volume to give you a beautiful new look. Finally, S.A.L – suction assisted lipo. Basically, they suck out unwanted fat and give you a gorgeous bod. What could be better? It's clear to see why body contouring is so popular. The most important thing when considering any type of fat removal procedure is choosing the right surgeon, as this is a very complicated and meticulous surgery.
Labiaplasty
Is your lady friend below the belt in need of a little T.L.C? Unhappy with the genetic composition of how your parts are put together? You are not alone. A massive amount of women have headed to their plastic surgeon's office seeking a vaginal revamp. Yes – you can alter the way your labia looks! Trimming the inner, outer, or both layers of the vagina for a more sleek appearance is now IN – but it'll cost you anywhere from $6-8k. Is it worth it? That depends on your personal preference.
Non-Surgical Nose Jobs
Can't afford the full price of a rhinoplasty? Or maybe you are just not willing to go under the knife. No worries! You can still achieve aesthetic improvement when it comes to your nose without the anesthesia or scalpel in just a matter of minutes… and at a fraction of the cost! Highly-trained plastic surgeons have mastered the art of sculpting a new nose with different fillers. Meticulous injections can assist in making your nose more symmetrical and give your face an overall more proportional look.
Threads
Threads are seriously AMAZING. I know because I've experienced these perfect little strands of collagen-building magic. No, I didn't get a non-surgical facelift, but I did get threads around my lips to give me a more defined lip line – totally worth it! Many women get threads for the effect of a facelift. For people who are hoping to fight minor signs of aging, this is a less invasive alternative that only takes an hour or two.
PRP
Microneedling with PRP (Platelet-Rich Plasma) has become extremely popular in the social media culture. Why? Because they use your own blood to enhance your skin. Not only that but there is a long list of benefits attached to this procedure including lightening hyperpigmentation and sun spots, healing scars, reducing broken capillaries/spider veins, improving stretch marks, improving wrinkles and fine lines, shrinking pores, and the list goes on. Some medical professionals even go as far as making patients their own customized skincare products from their own blood.
Hair Restoration / Brow Transplants
Did you over pluck or over wax when you were younger? Does aging have your brows looking sparse? Have you tried EVERYTHING to make your brows grow back thicker? Maybe you haven't! Brow transplants are one of the most popular forms of hair transplants today. During this surgical procedure, a piece of scalp is grafted, dissect the hairs, and then implant them to create gorgeous new brows! The healing process is definitely a process, but many say it's life-changing.
Botox/Fillers
Restylane, Sculptra, Juvederm, Dysport, Botox, etc. – Whether you are looking for voluptuous lips or a wrinkle-free face, fillers have become the answer. So many people turn to injectables these days that they have become as routine as getting your brows waxed or having your nails done  – the only difference is that the maintenance is way more spread out. Why do people love fillers so much? They are minimally invasive, can create a beautiful contour, plump up thin lips, soften fine lines, erase wrinkles, and so much more. They can literally take years off your face!
Butt Lift
Surgeons say that the big booty trend is here and it's not going away anytime soon. Perhaps we have the influence of our favorite celebrities or even just the social media crazed world we live in today, but either way, the popularity of the BBL (Brazilian Butt Lift) procedure is only growing. This procedure is actually more of a 2 in 1. They take fat from other parts of your body and transfer it to your bottom side to give you the look you wish to achieve. From statement-making curvy to just a small, sophisticated, softer increased appearance, you decide your size.
Here to stay or gone by next year, we won't know until we get there, but for now, these are the most prominent trends in plastic surgery. Choosing the right board-certified plastic surgeon is the key to a successful outcome with any of these procedures. DO YOUR RESEARCH! Do not just go off social media likes and recommendations. Have a consult, speak to former patients, etc.
Invest in your health and yourself.