The Best U.S. Cities to Visit in the Snow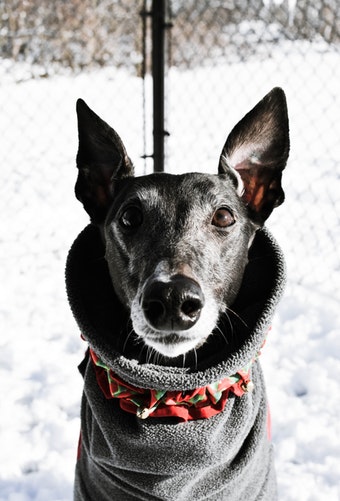 Winter wanderlust is calling… and we're here to answer.
Through the frigid temperatures and mounds of snow, it can be easy to overlook the beauty of a city blanketed in white. Typically, bitter winds have us dreaming of tropical escapes and warm beaches, however, there are some places in the world that are worth foregoing an out of season tan and, instead, bundling up for an adventure covered in white.
We've gathered 7 U.S. cities that will have you set out to get that winter wanderlust fixation as soon as possible.
DUMBO, Brooklyn, NY.
Water Street – The most photographed street in Brooklyn is all the more alluring draped in white. Take a stroll and cozy up in one of the trendsetting coffee shops or bars that consume the area. Order something warm, sit back and enjoy that view. New York is booming year round, which means there's more to do than snowball fights and Instagramming, although we encourage both.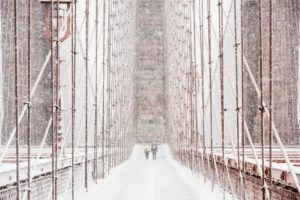 Boston, MA.
The Northeast is no stranger to blizzards; it's become a way of life in the winter. One city that looks particularly stunning covered in snow is Boston. Ice skating on Frog Pond and sledding through the Boston Common draw both tourists and native Bostonians alike. If you need to escape the cold for a hot meal, stop by Faneuil Hall to indulge in some of Boston's best food.
Philadelphia, PA.

Walking distance is key when exploring in cold winter weather. Peruse the streets in the city of brotherly love after the snowfall for an awe-inspiring experience. Make time to visit the Blue Cross Riverrink Winterfest, which runs throughout the season. Equipped with ice skating rink, fireworks and a cozy lodge overlooking the Delaware River, Winterfest in a fan favorite.
Breckenridge, CO.
Denver isn't the only spot to visit when venturing out to the great state of Colorado. Breckenridge mirrors a Thomas Kinkade painting; it's what winter dreams are made of. Nestled in the mountains, Breckenridge is a skier's dream; but if you're not one to hit the slopes, there's plenty more to do. Cruise through Colorado's largest historic district on bicycles made for the snowy roads, then take in the views of homes burrowed in the mountainside.
Killington, VT.

Home to Mount Killington, Killington Vermont is on our list of must-visits for winter 2018. A snowboarder's heaven that possesses so much more; the captivating drive up the mountainside town is bound by mom and pop bars & restaurants providing live entertainment every weekend. For those who want to join in the outdoor fun in other ways, the tubing park is a popular draw for those of all ages.

Seattle, WA.
Did someone say Canadian comfort food? Seattle has so many reasons to visit in the cold winter months. If you're an animal lover, you'll thoroughly enjoy witnessing flocks of real-life snowbirds. Beer lover? Trek through the snowy streets to an assortment of breweries throughout the city. Seattle never leaves you disappointed, no matter what the season.
Keene, NH.
As the Northeast takes up another spot on our list, we give you Keene. Vaguely resembling the Gilmore Girl's hometown of Stars Hollow, Keene is a quaint little area located in Southeast, New Hampshire. Its tree-lined streets dredged in snow and homey brick buildings are more than alluring. If history is what you crave, stop in the Horatio Colony House Museum followed by coffee at Prime Roast or dinner at one of the many boasted about restaurants on the main drag.  
Bundle up and pack your bags.
Winter is awaiting you.