8 Simple Health And Nutrition Habits To Prevent The Flu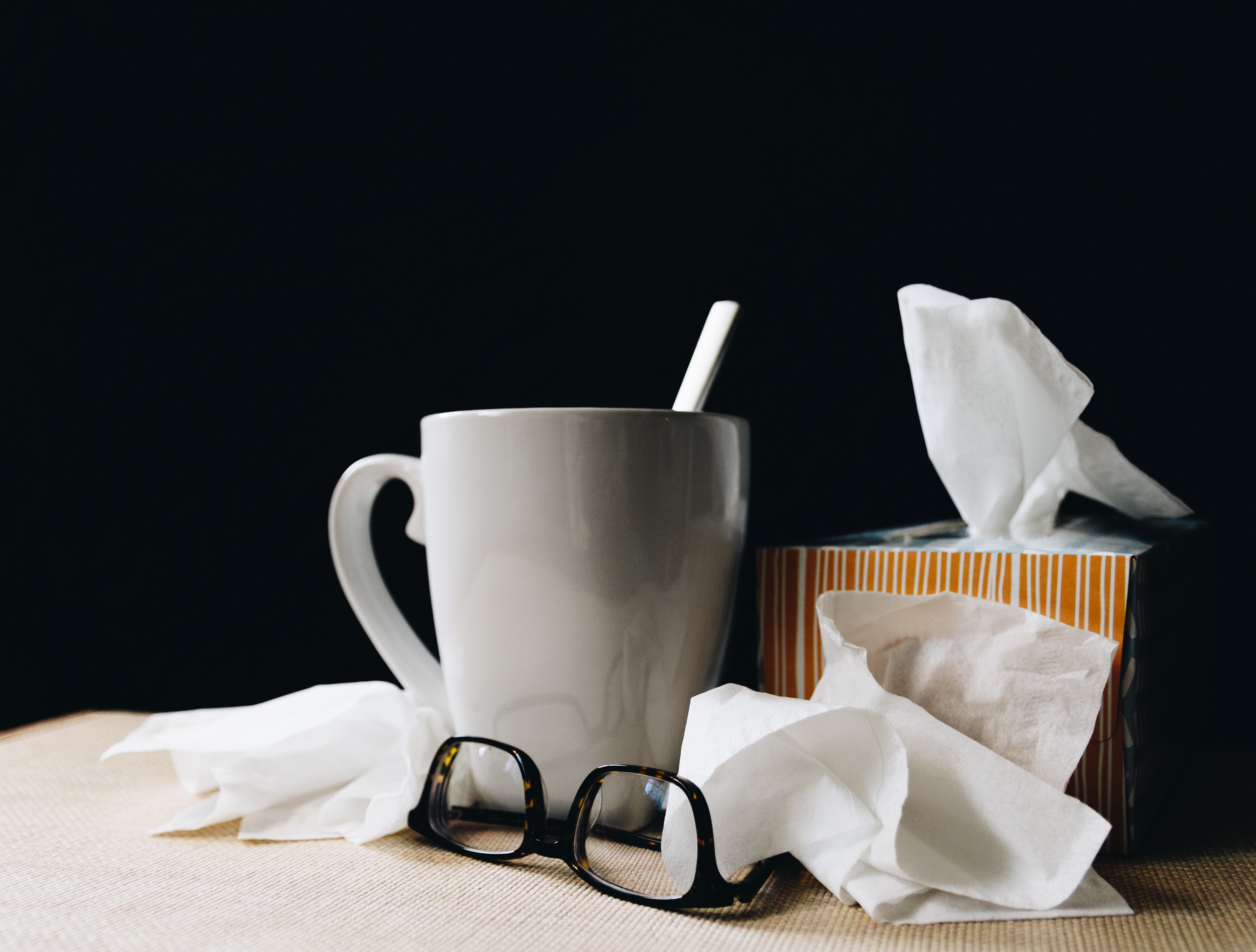 Every year, up to one million Americans end up being hospitalized with the flu – and this year's early death toll has many of us looking for answers on how to protect ourselves beyond a vaccine. There are actually certain foods we should be eating to boost our immune system and behaviors that many of us need to change to stay healthy.
Here are some simple and healthy habits to keep the flu away:
Stay hydrated. With sickness can come the dreaded diarrhea and vomiting phase. Avoid dehydration by drinking plenty of fluids throughout the day. Try adding some mint leaves or citrus fruits to your water. Not only will it taste amazing, but you will be reaping some of the benefits from these ingredients. Feeling stuffy? An herbal mint or ginger tea can help clear you up.
Load up on vitamin C. Try to keep fruits like oranges, strawberries, or even kiwis on hand to get a vitamin C boost or opt for squeezed fresh orange juice or some type of vitamin C blend. My favorite is Natalie's Orange Beet Juice because it's filled with calcium, iron, vitamins A and C, folic acid, fiber, magnesium, and potassium. It is 100% juice and nothing else.
Avoid Caffeine. Some studies show that excessive caffeine intake can lead to increased urination and possibly dehydration (draining all those fluids)! Plus, caffeine can keep you awake when it's an essential time to get sleep.
Take a multivitamin. Although whole foods are considered to be the best source of nutrition, a multivitamin can help you rest assure that you are meeting your daily needs. Opt for one with vitamin D – since most of the country is not getting enough sunlight for the body to produce its own!
Stock up on antioxidant-rich foods. Antioxidants have immune-boosting powers to help you fight off a cold or flu. Try to eat a diet rich in colorful foods. Think cranberries, blueberries, strawberries, kale, etc. My go-to mantra for this is 'eat your colors'.
Wash your hands. Seems simple enough, right? Use soap and hot water and be thorough when washing your hands. Also, make a conscious effort to avoid touching your face – eyes, nose, and mouth are germ gateways. Carry some antibacterial hand sanitizer for those in-between washing moments.
Sleep! Getting enough sleep can make sure that your body has time to rest and repair.  Make it a habit during flu season to get extra sleep than you normally would.
Try probiotics. Studies show that probiotics can actually stimulate your immune system.  These "good bacterias" can be found in pill form or even opt for a refreshing Kombucha drink.
Taylor D'Anna, RDN, CDN is a registered dietitian in the NY metropolitan area. She currently specializes in Pediatric and Adult Nutrition.
For more by this author:
Instagram @Taylor.Made.Nutrition 
Facebook: Taylor Made Nutrition 845 
Website: Taylor D'Anna