Take A Shot At Perfect Skin With A Drinkable Beauty Program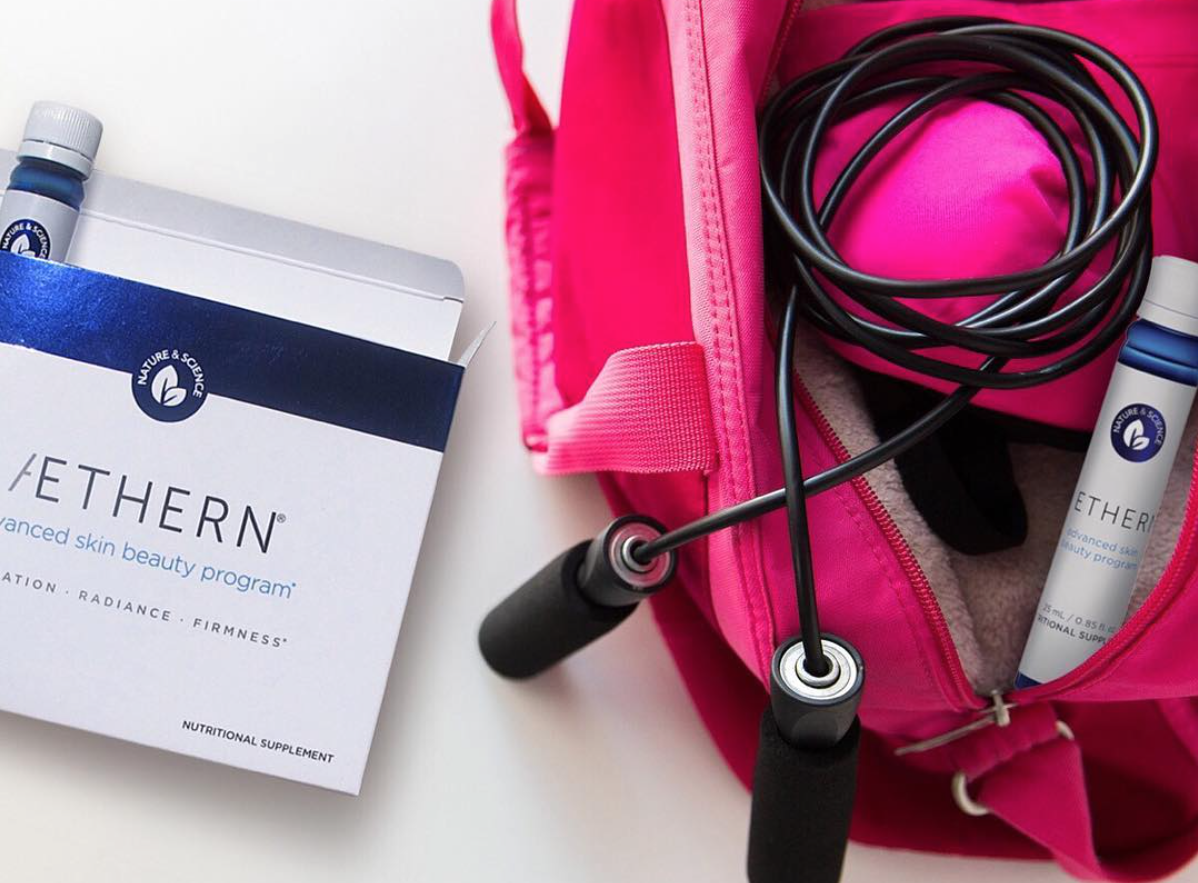 Hydration, radiance, and firmness are three of the main things many of us wish to attain when it comes to our skincare goals. We try everything and anything to accomplish a beautiful, glowing appearance. Sometimes we get close to achieving our goals, but it never seems to last.
Personally, I couldn't tell you the last time I had almost perfect skin… until recently after I decided to try out an advanced skin beauty program called Aethern. It's probably unbelievable that drinking a 'beauty shot' of nutritional ingredients can make such a big difference in your skin, but for me, it did.
You've probably got a few questions for me, so here's what you need to know:
What is it? Aethern is a drinkable anti-aging nutritional supplement that helps boost your skin in many ways. This unique formula, including 14 vital nutrients in one, firms, hydrates, and gives your skin a flattering glow that lotions, serums, and other topicals are not able to.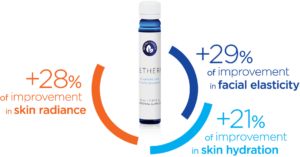 What does it do? While I'm sure results can vary, for me, someone with combination skin that acts out whenever I have something important to do, I experienced noticeably appealing results. It visibly tightened and softened my skin after just one week.
How do you take it? The directions on the box call for taking one dose daily, undiluted or mixed with water or juice, before or during breakfast. I mixed it with some room temperature green tea in the morning while eating my breakfast.
What results did I see? After just 3 weeks my skin was plump and I could tell the improvements in my elasticity. SO OBSESSED! My friend who has been taking it for several months has had even better results! Some of my fine lines have even softened in my face and I was able to reschedule my botox appointment, as I did not need it as much as I did prior to starting.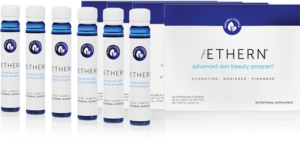 Any recommendations for taking it? Add this to your daily routine and stay consistent! You will not regret it.
3 ways I would describe this product: worth every penny, a lifesaver, and highly recommendable.