The Tony Odisho Guide To The Perfect Updo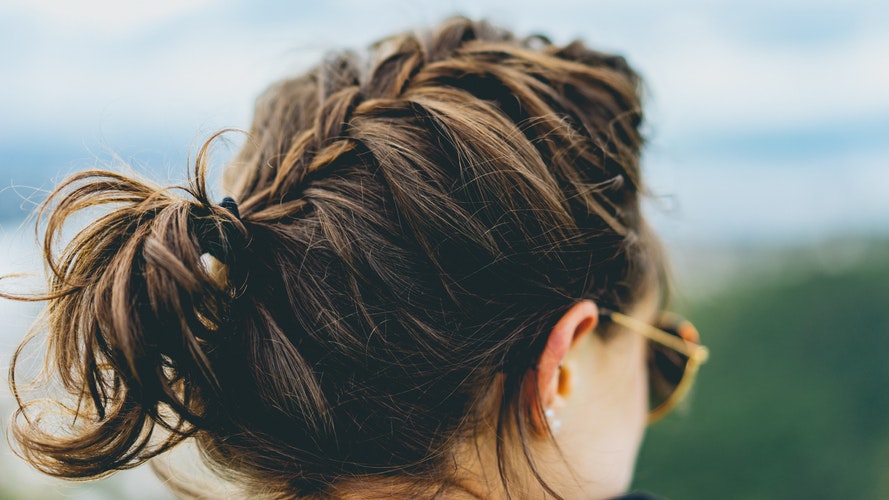 Hair will make or break your day; that's why we're willing to invest in anything that promises to take us from flat and blah, to voluminous and sexy.
There are many products out there that claim to be the best for a long-lasting style. In a market flooded with straighteners, curling irons, and hair dryers, finding a brand you can depend on can be tough.
If you want to take your hair to the next level, not just any iron will do. To achieve that Instagram-worthy image, you need to make sure you have the right tools in your beauty toolbox.
Luckily for us, Tony Odisho has created his Infrared Curling Iron that promises to keep your look lasting all day & night.
We don't always have hours to get ready, but that doesn't mean we don't want to look good. The combination of this state of the art curling iron and a chic yet simple 'how-to' by Odisho will inspire you to work this style into your everyday look.

Step 1 – Curl it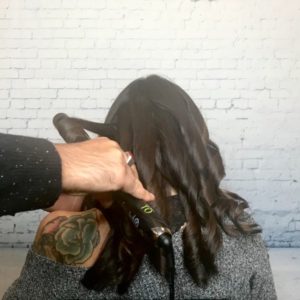 Start by grabbing your Tony Odisho Infrared Curling Iron to create the perfect curls.Don't worry about being perfectly precise or making all the curls the same, they're going to be twisted and pinned up! You can always use light, nonsticky hairstyle to assure your curls stay in place.

Step 2 – Tease it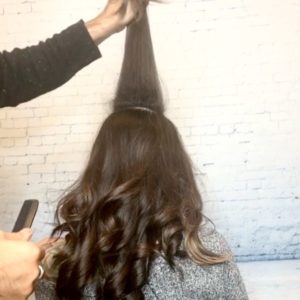 Section out hair from the hairline to the crown and tease it with a rat tail comb to add volume. Start at the root and make your way about a quarter of the way up each section. Pull back and pin in place when you are finished. This will create the volume you're looking for. 
Step 3 – Ruche it
Take a section of hair and twist two equally sized pieces together so that it looks like a rope. Next, take a very thin strand at the bottom and push the rest of the hair upwards to create a ruching effect. Pin it up. Continue with another section until all that's left are the curls closer to the nape of the neck.
Step 4- Create loose bun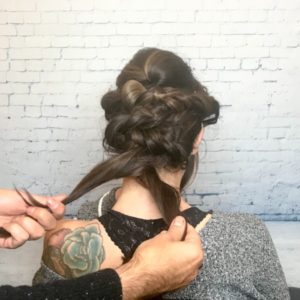 Split the rest of the hair into two pieces and twist them together. Twirl that part into a loose bun and pin it up with the rest of the hair. Tuck the bobby pins to make sure they don't show through for a clean look. 
Step 5 – Finishing Touches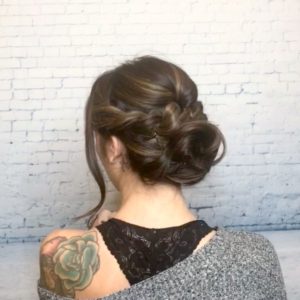 Loosen small sections as needed to make sure the hairstyle isn't too tight. It's meant to be a loose, effortless looking updo. When you're satisfied, set it with Ostia Collection Flexible Hold Hair Spray. The Strong Hold Hair Spray would work well too, depending on how loose you'd like the look to be!
Try it for yourself and let us know how it goes by posting a photo on Instagram, Twitter, or Facebook using the hashtag #TonyOdisho