This Premier All-In-One NYC Spa Really Has It All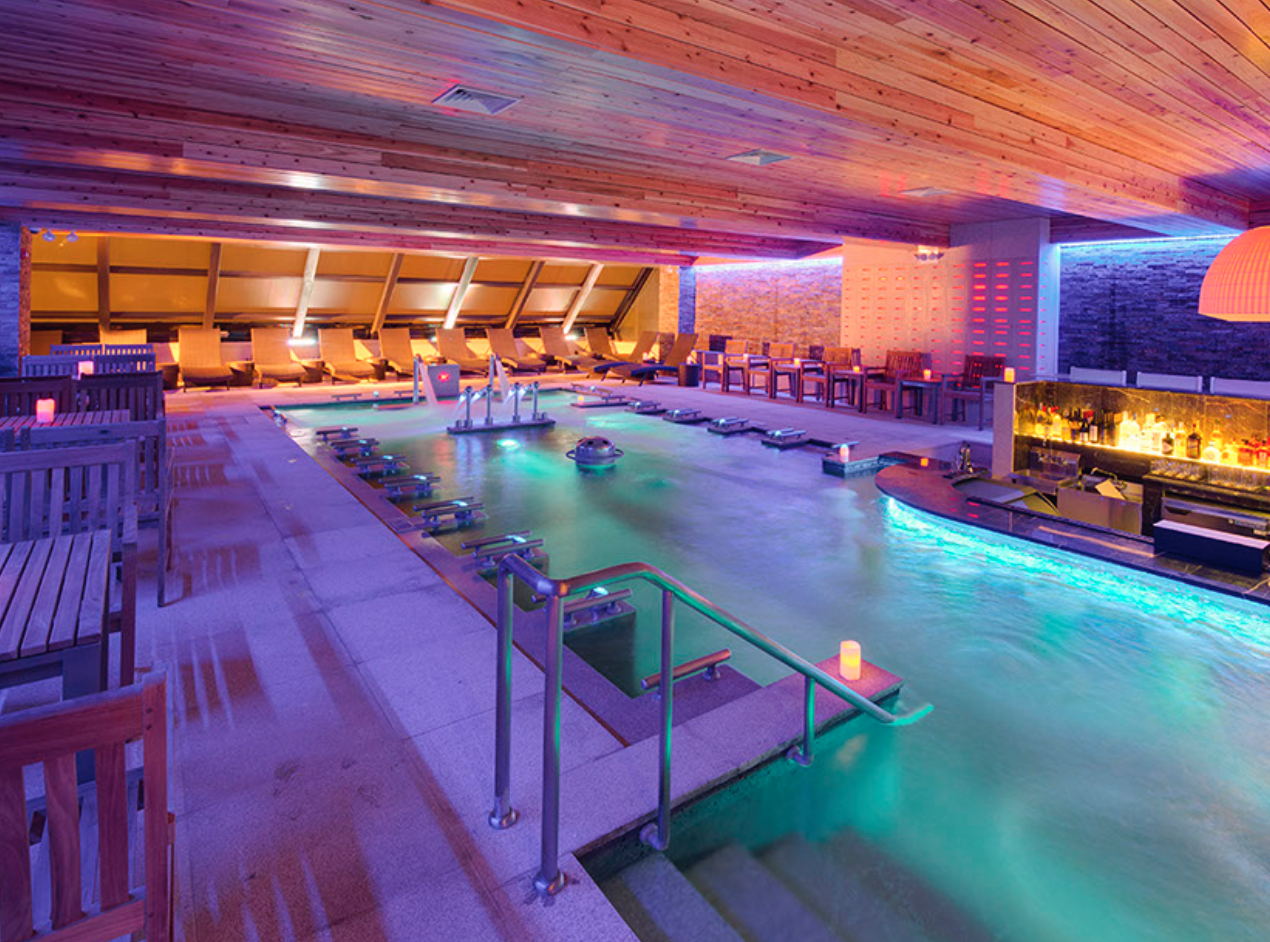 We all could use some de-stressing and R&R at times. If you're looking for overall wellness and hoping to immerse yourself in a day that you deserve, we know exactly where to send you. Premier 57 in Manhattan is an ultimate spa escape that will help you leave the craziness of NYC at the door.
Upon entering, you will start with a special cocktail or glass of wine to get you started on the path to relaxation. Throughout the day you indulge in anything from customized treatments, infrared/meditation rooms, Premier 57′s Sauna Valley – 6 specialized rooms, hydrotherapy rooftop pools, relaxation lounges, AND a full bar and restaurant!
Not sure what to chose? We get it; there are a lot of options! Here's the Inside Beauty breakdown on Premier 57's service menu:
Hydrotherapy
Bade Pools are Premier's exclusive spa pools designed to host different "stations" of aqua-jet nozzles that target specific areas of the body.
Great for weight loss, physical discomfort, diabetes, respiratory issues, and stress.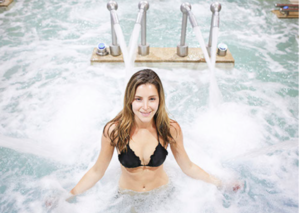 Water Lounge
The Water Lounge consists of Hot, Warm, Cold Baths, Wet and Dry Saunas, Private Korean Scrub Rooms, Showers, and Styling Stations. These specific amenities target cleansing of the body and healing through water.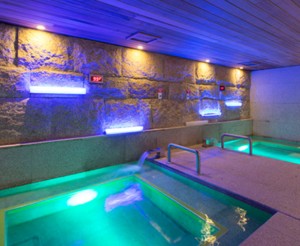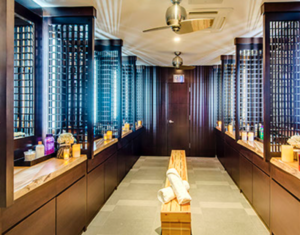 Sauna Valley
This is one of our favorite parts Premier 57! Sauna Valley consists of several different selections of saunas for many different functional needs. You can choose from the Gold, Loess Soil, Hymalian Salt, Far-Infrared, Ice Igloo, or Chromo Therapy Sauna Rooms.
Great for skin, detoxification, curing hangovers, respiratory issues, weight loss, common cold or sickness,  and physical discomfort.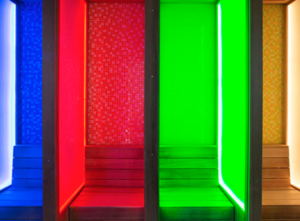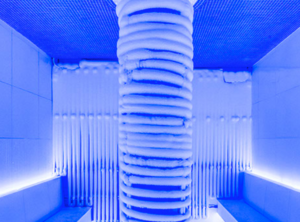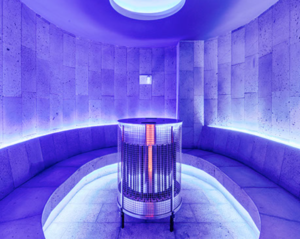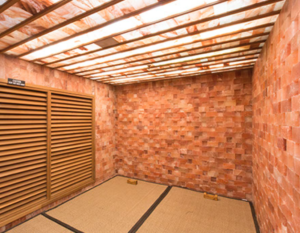 Relaxation Lounge
When you want to relax, this is the where you can really kick back or even take a nap. Whether it's the Infrared Zone, Meditation Room, or Sleeping Room, you decide your level of comfort.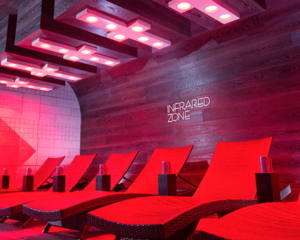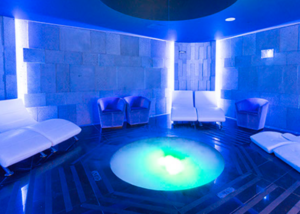 Cafe Bistro & Aqua Bar
You won't have to leave if you need a bite to eat. The spa over a variety of food, beverage, and cocktail options that will keep you more than satisfied.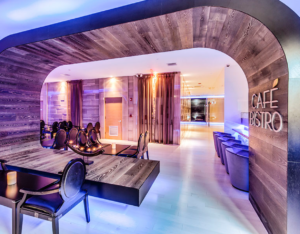 Maybe you aren't hungry but could use a drink? Your zone is definitely the fun yet tranquil atmosphere in which you can unplug, also known as the Aqua Bar. This swim-up pool bar is a great spot to kick back, let loose, and unwind.