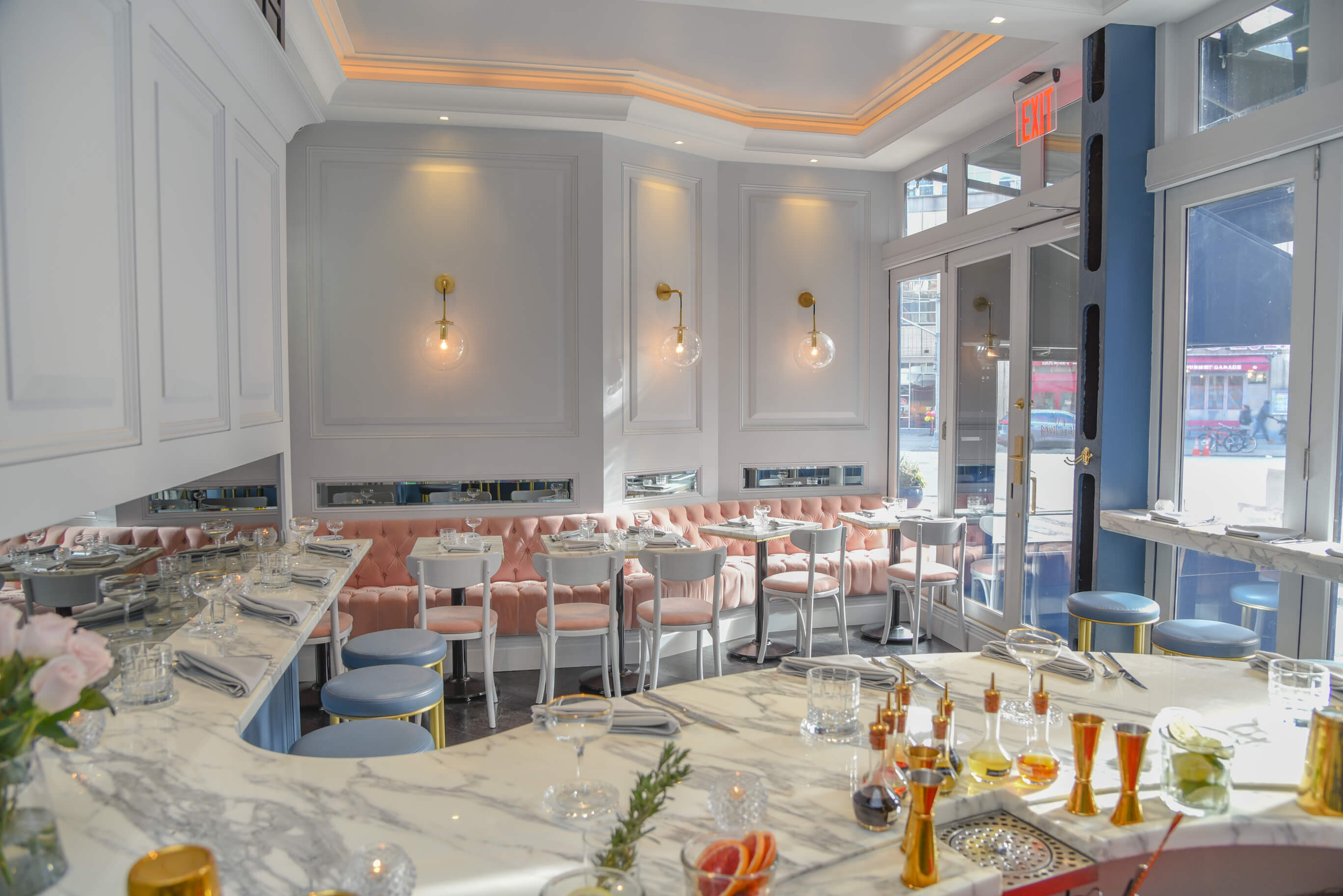 * Cover photo While We Were Young NYC*
We came. We ate.
We Instagrammed.

There's so much more to going out to eat these days, than just the food and bar selection – although we will state firmly those are still the most important. We all want a good meal, but we want – sometimes NEED – that photo to go along with it.

"Do it for the Gram", as they say.
If you want your fixin' of food & photos, here's where you should be headed next:

Upland NYC
Location: 345 Park Avenue South
Reservations: Yes
Serving: Brunch, Lunch, Dinner & Dessert

Open shelves are lined with the best wines, while a clean, natural decor welcomes you. Upland NYC is the perfect setting to capture your buttermilk pancakes dressed with mixed berries and fresh whipped topping. Light fare paired with a to-die-for drink menu puts this one at the top for us; well that, and the wine list.


Le CouCou
Location: 138 Lafayette Street
Reservations: Yes
Serving: Breakfast, Brunch, Lunch, Dinner & of course, French Dessert
*photos provided by Le CouCou website* 

A restaurant website that has a gallery page- you know they have to mean business. The design by Roman and Williams brings Louvre style elegance to New York City by means of this French-inspired eatery. You may want to brush up on the romantic language because every item is listed in French. Don't worry, there's an English description to follow.

Freemans, NYC


Location: Freeman Alley
Reservations: Yes – (Must make 1 month in advance)
Serving: Brunch, Dinner, Dessert

Tucked away in an alley, you'll find the gem of the Lower East Side. Freemans will have you posing before you even walk through the front door. The entry adorns with periwinkle and vines inviting you in to feel the charm that radiates throughout the restaurant. We're not kidding when we tell you, you're going to have to try every single thing on this menu. Simple, rustic and mouthwatering are keywords you'll find in any description of Freemans.   



ABC Kitchen 

Location: 35 East 18th Street
Reservations: Yes
Serving: Brunch, Lunch, Dinner & Dessert

If HGTV and the FOOD Network had a baby, it would be the ABC Kitchen. With a line of home decor and a knack for a solid meal, ABC Kitchen is a hotspot on the NYC restaurants seen, and by looking at a few photos it's easy to see why. Custom made wood tables and lavish lighting adorn the space. Jean-Georges Vongerichten's farm to table delicacy is one that wouldn't ever dive into without snapping a photo first.


NOMO Kitchen
Location: 9 Crosby Street
Reservations: Yes
Serving: Brunch, Lunch, Dinner, Dessert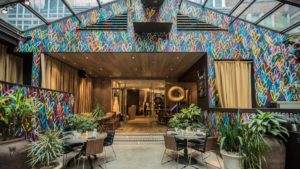 Although they have an impressive menu for all hours of the day, we prefer dinner at NOMO and the reason why is quite evident. Vaulted glass ceilings, vibrant floor-length yellow curtains, and formidable chandeliers create an impressive space for dining in Lower Manhattan. The menu is sure to cause a conundrum when choosing what to order; every item sounds as appealing as the decor is to the eye.
*Photo provided by website*
The Dirty French:

Location: The Ludlow Hotel, 180 Ludlow Street
Reservations: Yes
Serving: Breakfast, Brunch, Lunch & Dinner

French cuisine and design appear to compliment each other better than strawberries and champagne. The Dirty French is a more unrefined, swanky style of French decor, thus why we're enthralled with this location. The menu presents an array of urbane dishes suited to please a refined palette.


While We Were Young NYC 
Location: 183 West 10th Street
Reservations: No
Serving: Brunch & Dinner

WWWY proves square footage does not equate to a "wow-factor". This West Village hole-in-the-wall is topping diners all over the tri-state area with its eloquent color scheme and bold accents. We can't figure out in we're more impressed by the decor, taste or plating of the meals. Find someone who's affinity for photography is as deep as yours, put on your Sunday best (even if it's not Sunday) and venture to While We Were Young, as soon as possible.



Bon Appetit!
#InsideBeautyEats