Simple Beauty Products You Need For A Flawless Face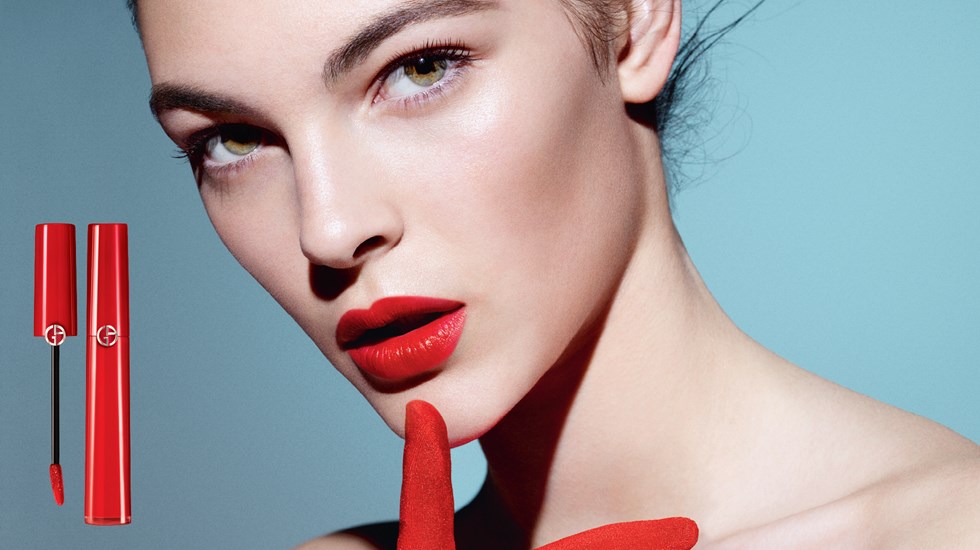 Getting that photo-ready complexion, just like the celebrities on the red carpet, may seem like a daunting task for us "common, everyday" people, but believe it or not, with a few pro-tips and tricks you can achieve that gala glam without hesitation or intimidation.
Some of the essential factors come down to the basics: prepped skin, excellent products, and proper tools. With the variety of items advertised in-store and on popular social media platforms, it could be difficult (and expensive) to try products that are high quality and budget friendly. In spite of it all, the key to a flawless look is inexpensive and virtually free. Confidence.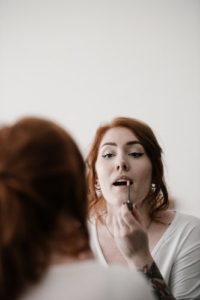 Anyone can head on over to YouTube and watch countless beauty guru's give a quick demo, list of products, and Bam! It's instant glam. But someone with less experience, hopeful to conquer these beauty tricks may feel intimidated when they see the amount of product, tools, and techniques.
Achieving any look that you desire relies heavily on the canvas you're using, aka your skin.  A few essentials you will give your face some needed T.L.C.  A strong base will make all the difference in how your makeup applies and adheres to the skin, along with the final look overall.
Moisturizer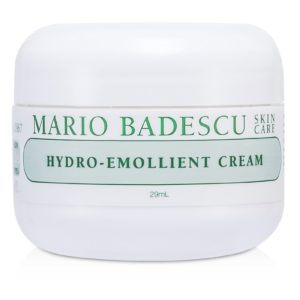 Using an emollient cream to moisturize will prep your skin for the products you will soon be applying to your face. One of my favorites is Mario Badescu's Hydro-Emollient Cream. It soaks deep into my dry, dull skin and moisturizes from the inside out.
(Drugstore Alternative: CeraVe Moisturizing Cream, $3.19)
Pro Tip: If your foundation does not contain SPF, find a moisturizer with SPF contents for extra protection from the sun.
Another staple product I use is under-eye cream. One of my long-time favorites is Dior Hydra Life Pro-Youth Sorbet Eye Cream, which reduces dark under-eye circles while instantly hydrating the area you will later apply the product to. Use this a few minutes before your makeup application or apply a generous layer under the eyes as an overnight mask.
(Drugstore Alternative: Garnier Skin Renew Anti-Puff Eye Roller, $12.99)
Primer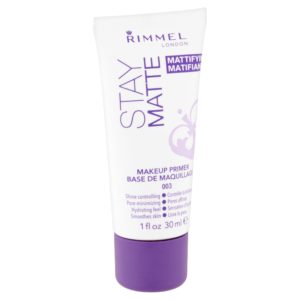 Some people forgo the moisturizing steps without realizing just how vital it is to a flawless look, alongside initial priming of the skin. A primer is necessary if you want to create an even canvas and a look that lasts all day long. One of my absolute favorites is Dr. Brandt Pores No More, as it minimizes pores and eliminates shine with a matte finish. A primer can work wonders, and multiple formulas can fit any skin type.
(Drugstore Alternative: Rimmel London Stay Matte Primer, $5.59)
Color Correction
The next step is optional, and I'm sure half of you have seen dozens of photos and videos using this technique: color correcting. This method works well when you have an unexpected break-out or discoloration of the skin.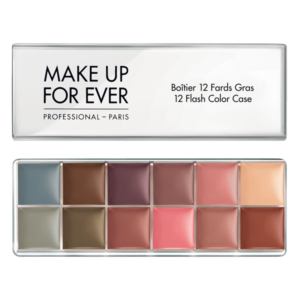 My long-time favorite is Make Up For Ever 12 Flash Color Case that features 12 vibrant, versatile creams. Primarily, I use "coral," similar to salmon, to correct the dark circles under my eyes and "leaf green" to cancel out any redness. If you are going to take a chance on this method, start small, then gradually build on the product. I would recommend setting the cream with a translucent powder or a shadow that is the same color of the product.
(Drugstore Alternative: LA Girl HD PRO Conceal, $2.99-$5.99)
Foundation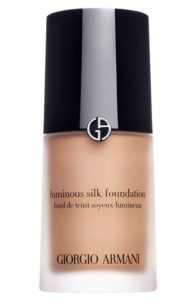 Coverage, quality, color, and blend-ability are all factors that should be considered when choosing the perfect foundation for your skin. If you are looking to get that ultra-glam, runway-ready look, you will want to use a buildable, medium coverage foundation that you can customize to your desired look.
My long-time staple foundation is Giorgio Armani Luminous Silk Foundation, as it leaves my skin illuminated, moisturized and smooth. Since my skin is on the drier side, I can get away with an illuminating product, however, if your skin is more on the oily side, stick with matte products that are non-oil-based.
(Drugstore Alternative: L'Oreal True Match, $10.95, $10.95)
Concealing, Contouring and Killer Highlight
A good concealer is a must! It will make all the difference by not just in hiding problem areas, but adding light to all the highpoints of the face, ultimately bringing them forward into focus and brightening up dark, shadowed areas. A top-rated, personal favorite would have to be Nars Creamy Concealer.
When picking out the right color, you will want to go two-shades lighter than your skin-tone for highlighting and two shades darker for contouring. Contouring adds shadows and depth to the face, jawline, and neck by accentuating natural contours, resulting in a sharp, well-structured look.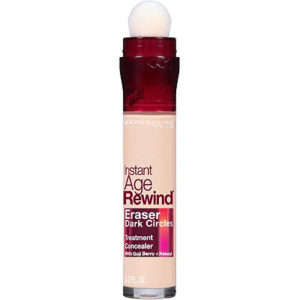 (Drugstore Alternatives: Conceal/Brighten-Maybelline Instant Age Rewind, $7.59; Contour- LA Girl PRO Conceal, $2.99-$5.99 )
You always want to set any cream product with a powder to keep it from sliding or wearing off. Translucent powder can be used all over the face, as it goes on colorless and won't interrupt any existing colored product.
If you're looking to deepen and intensify your look, invest in a highlight and contour powder palette. This product will provide a darker, matte color to set contours or warm up the face, and a lighter shade, like yellow or pale pink, to set highlights. One palette that I find myself constantly reaching for is Kat Von D Shade + Light Contour Palette, as it offers three lighter shades accompanied by three darker shades.
(Drugstore Alternative: e.l.f. Contour Palette, $6.00)
Brown and gold shimmer eyeshadows are extremely versatile and can be applied to multiple looks. One that I find myself grabbing time and time again is Stila Cosmetics Gold Glow Eye Shadow Trio, as it offers three shades for one complete look.
(Drugstore Alternative: CoverGirl Queen Collection Desert Bronze, $4.89)
Finishing Touch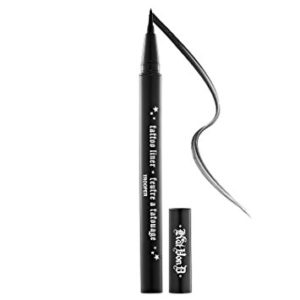 Now it all comes down to the finishing touches that pull the entire look together. Liquid eyeliner can be a bit scary, but a fine-tipped pen can help get the job done, like my go-to choice, Kat Von D Ink Liner, which is easy to use with a precise tip for the sharpest of wings. If you're going for softer glam, smudge a dark shadow in place of liquid liner to add dimension to the eye without making them appear smaller.
(Drugstore Alternative: Milani Eye Tech Extreme Liquid Eye Liner, $7.49)
A brush of blush on the apples of the cheeks will bring a pop of color to your skin. My all-time favorite is NARS Blush Super Orgasm, a peachy pink with a touch of gold shimmer.
(Drugstore Alternative: Milani Rose Powder Blush, $7.99)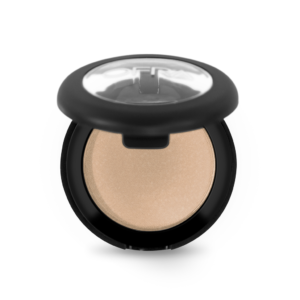 Adding a highlighting powder or cream can help you get that glowing, radiant look without
spending hours in the sun. By strategically placing a highlighting shimmer product to the top of the cheekbones, inner corners of the eyes, the tip of the nose and the cupids bow will give you that glowing, Victoria Secret shine, effortlessly. I've been obsessing over Ofra Bliss Eyeshadow/Highlight since the day I got it, and its small, compact design makes it easy to travel with.
(Drugstore Alternative: e.l.f. Baked Blush, $3.00)

False lashes aren't necessary, but if you want to look red-carpet ready, they are highly recommended. A perfect wispy lash, like Lilly Ghalichi's "Tease" will add extra-drama without a heavy-weight band. Apply your favorite mascara for extra dimension.

(Drugstore Alternative: Ardell Wispies, $3.99)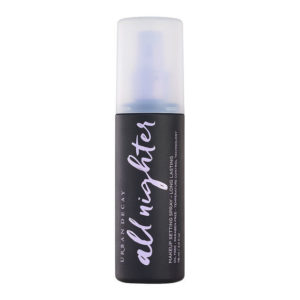 Finally, keep the look fresh all night with a setting mist, like Urban Decay All Nighter Setting Spray, that adheres to the skin, keeping your makeup in place for hours to come.
(Drugstore Alternatives: e.l.f. Makeup Mist & Set, $3.00)
It's quite evident that there is no such thing as "shortcuts" when it comes to achieving bombshell beauty in your makeup routine, but boy is it worth it. Taking the extra time to make yourself look and feel amazing is a major incentive for going out and splurging a little bit on yourself. We promise you won't be disappointed.
Main Image Credit: Giorgio Armani Beauty